Year 5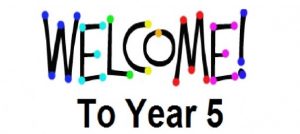 Welcome to Year 5 !
This year, Year 5 is made up of 30 enthusiastic, scientific and creative learners who are taught by Mrs Burnham (Monday) and Mrs Lloyd (Tuesday to Friday) and supported by Mrs Preston and Mrs Holder.
We have so many exciting themes and topics, starting in Autumn 1 with Stargazers. This topic allows us to delve deeper into outer space, focusing on the solar system, night and day all the way to infinity and beyond!! Autumn 2 we have been going back in time to the Tudors, 'off with her head'. In Spring 1, we will be focusing on The Shang Dynasty, reading Kensuke's Kingdom and exploring properties of material.
We look forward to sharing our journey with you!