Year 3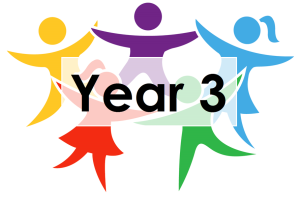 Welcome to Year 3!
The 'Year 3 Team' is Mr Edwards, Mrs Preston, Mrs Spooner & Mrs Farr...PLUS 32 thoughtful, intelligent, enthusiastic and eager learners!
The first Spring term topic is Heroes & Villains and we'll be learning about notorious real-life heroes such as Martin Luther King Jr. & Florence Nightingale and some well known fictional 'baddies' such as Cruella De Vil, the Wicked Stepmother & Miss Truchbull. We'll be discussing what makes a hero and how we can act like one in our everyday lives.
We'll also be visiting the Roald Dahl Museum this term!