Year 2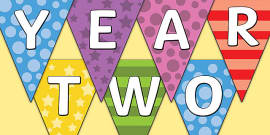 What a fantastic half term that was!
The children should be incredibly proud of the start they've made to Year 2 and the improvements they have made already.
In literacy we have looked at a book called The Big Bad Owl and we even had our own protest which you can see pictured above. The children became very passionate in protecting Cupcake Wood once they discovered the builders were on there way to knock in down to develop new houses. We stood firm and united as one to save the animals and the woods!
Our topic was Wriggle and Crawl so we spent a lot of time outside hunting for minibeasts. We also used the internet and books to research minibeats and gather facts on them. Finally, we created our own minibeast and wrote a report on it.
The famous Miss Gale will continue to cover me during PPA days and her topic is Muck, Mess and Mixtures.
P.E. is on a Monday and a Friday so please remember your kits. After October half term we will be starting yoga and also gymnastics.
If you have any questions please do ask or email.
,Many thanks, Mr Bolton!