Useful Websites
Support for Parents/Carers
https://www.healthymindsforhappykids.com/
https://www.mind.org.uk/information-support/tips-for-everyday-living/wellbeing/wellbeing/
NHS Wellbeing Audio Guides
https://www.nhs.uk/mental-health/self-help/guides-tools-and-activities/mental-wellbeing-audio-guides/
NSPCC advice on talking to your child and worries and their mental health.
https://www.nspcc.org.uk/keeping-children-safe/childrens-mental-health/
Dragon Fly Impact Education provide resources for parents/carers to support them with the mental health and wellbeing of their children. Short videos and handy downloads are available by clicking on the link.
https://www.dragonflyimpact.com/MHweekvideos
Partnership for children advice and practical ideas to boost your child's wellbeing.
https://www.partnershipforchildren.org.uk/what-we-do/childrens-wellbeing-activities-for-teaching-staff-and-families.html
Young Minds advice and guidance for parents on spotting and helping manage anxiety in children.
https://www.youngminds.org.uk/parent/a-z-guide/

Shout 85258 is a 24/7 UK text messaging service for times when people feel they need immediate support.

Advice and guidance for parents and carers to help them support a child or young person experiencing poor
mental health
https://www.annafreud.org/parents-and-carers/

NHS advice for parents on dealing with child anger and aggression.
https://www.nhs.uk/mental-health/children-and-young-adults/advice-for-parents/help-your-child-with-anger-issues/
A NHS directory of support available for a range of mental health and other issues that can affect family wellbeing.
https://www.nhs.uk/nhs-services/mental-health-services/
https://cypf.berkshirehealthcare.nhs.uk/mental-and-emotional-health/general-advice/

A charity providing support if you have been diagnosed with an anxiety condition.
https://www.anxietyuk.org.uk/

If you are registered with a Berkshire GP and over 17 you can refer yourself for Talking Therapies support with
stress, anxiety or depression.
https://talkingtherapies.berkshirehealthcare.nhs.uk/getting-support/sign-up-to-talking-therapies/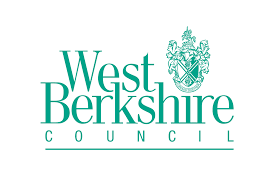 West Berks sources of help and support.
https://www.westberks.gov.uk/article/38956/Mental-Health-Sources-of-Help-and-Support
Action for Children provides advice as to how parents can help their child learn to cope with anxious feelings or anxiety. There is also a chat service parents can contact.
https://parents.actionforchildren.org.uk/mental-health-wellbeing/anxious-feelings/
Support for Children
NHS - 10 minute Shake Up games
These 10-minute bursts of fun will really get your kids moving and count towards the 60 active minutes they need every day!
https://www.nhs.uk/healthier-families/activities/10-minute-shake-up/
PE with Joe
https://www.youtube.com/results?search_query=joe+wicks+PE
Yoga with Adriene
https://www.youtube.com/playlist?list=PLui6Eyny-Uzx8YZ3Pw0r6jq6UuwYW61Rj
The Little Gym
https://www.youtube.com/playlist?list=PL0sBCnDekgo2bSVdtfIjqgAHxc-Jv0Nfk
Peace Out
https://www.youtube.com/results?search_query=peace+out+guided+meditation+for+kids&sp=mAEB