Foundation Stage
Hello and welcome to Foundation Stage's website page. Here you can find out about what we are getting up to at school.
The adults in Foundation Stage include, Miss Rackley, Mrs Saunders, Mrs Harman, Miss Green, Mrs Farr, Miss Parker and Mrs Prescott.
This term our topic is 'Let's go to the Beach'. Our classroom is full of different role-play and small world opportunities, for example a seaside shop, an ice cream stand, sea creatures and pirates. We will be able to make different sea creatures at the creative area and learn about how we can keep our oceans safe. We will look at the non-fiction book 'If Sharks Disappeared' and write our own report, and we will write instructions for how to build a sandcastle. We also have Health and Fitness week and Sports Day to look forward to, as well as some end of year treats!!
Take a look at our photo gallery to find out more about what we get up to on a day-to-day basis...
COME ON ENGLAND!!!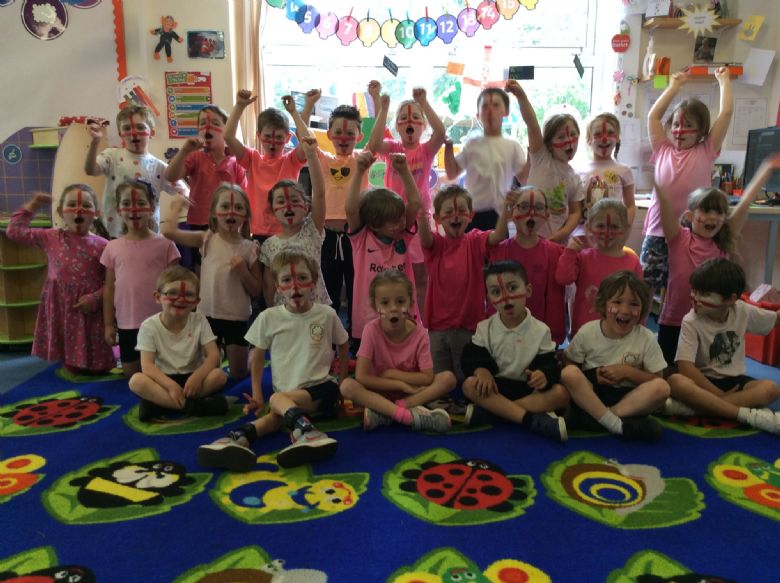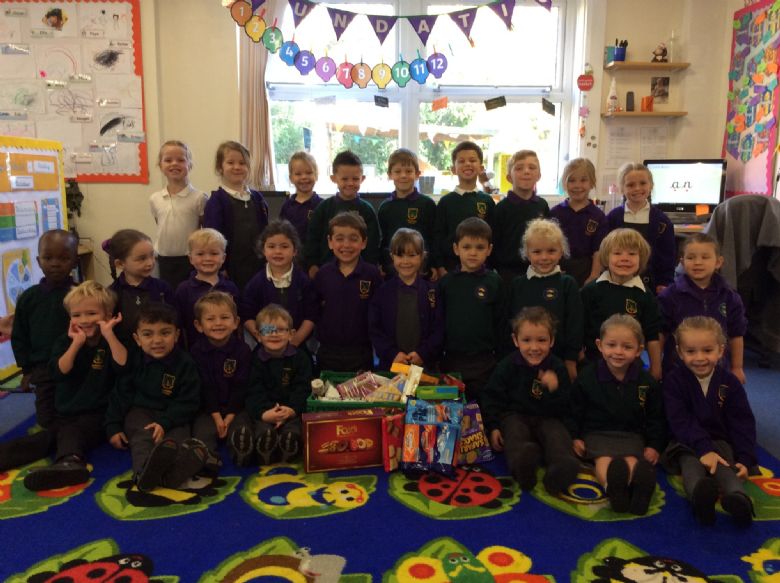 Here we are all comfy in our pyjamas for Children in Need...