Curriculum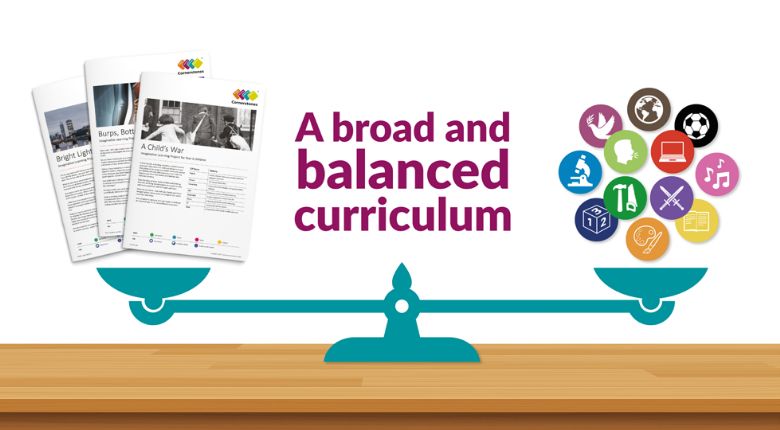 Curriculum Intent
All children have a right to a broad balanced and relevant education which provides continuity and progression and takes individual differences into account.
Our school's 'curriculum' is all the planned activities that we organise in order to promote learning, personal growth and development. It includes not only the formal requirements of the Early Years Foundation Stage Curriculum and the National Curriculum 2014, but also the various extra-curricular activities that the school organises in order to enrich the children's experience. It also includes the personal development curriculum – what the children learn from the way they are treated and expected to behave. We want children to grow into positive, responsible people, who can work and cooperate with others while at the same time developing their knowledge and skills, in order to achieve their true potential.
Our curriculum is broad and balanced, providing a wide range of knowledge, skills and experiences, giving each skill based theme sufficient time to contribute to the children's learning. Our curriculum takes into account the key skills and knowledge required within each subject by the National Curriculum as well as children's interests. The main emphasis is to make the curriculum relevant to the child's learning by making explicit cross curricular links.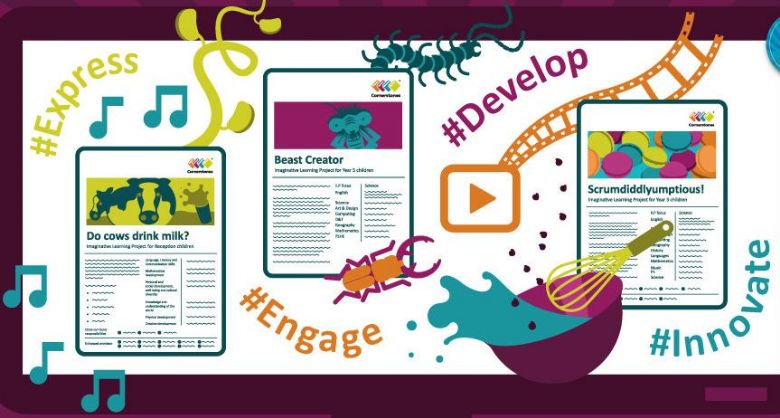 At Downsway, we promise that each child, in addition to statutory curriculum opportunities, will be given additional opportunities to:
Take part in a residential visit
Learn to play an instrument
Represent the school – academic or non-academic event
Take part in a fund raising activity each academic year
Visit a place of interest each academic year
Take part in Bikeability
Take part in a competitive sports day
Take part in inter-house competitions
Participate in at least five different sports
Take part in national days/events
Learn the skills linked to our core values
Contribute to whole school development
Learn with others from across the school
Take part in a range of extra-curricular clubs
Take part in a production at least six times during their time at Downsway
Take part in specialist workshops
Learn about recycling
Learn basic road safety
Put themselves forward to be considered as a house captain or school council member
To obtain additional information about our curriculum, please contact the school office.
Reading
At Downsway, English is taught daily and reading and phonics are taught in accordance with the National Curriculum, with work appropriately differentiated to match all abilities. We aim to foster in the children a love of literature and language and the confidence to continue reading and writing throughout their lives.
Therefore in partnership with parents and carers, we expect our children to be able to:
Speak clearly and confidently in any situation
Listen actively and respond appropriately, developing knowledge and opinion
Read fluently for both pleasure and information
Write clearly and with confidence in any given genre
Use spelling rules, phonics and grammar accurately
Be able to proofread their own work and make amendments and improvements
Each child's reading journey begins in EYFS where phonics is introduced using the Jolly Phonics scheme and 'Letters and Sounds'. Initially children's listening skills are developed through the use of music, environmental sounds and rhyme. In Foundation Stage, children are introduced to phonemes (sounds) linked to the letters of the alphabet, as well as one way of spelling each of the other 16 phonemes used in the English language, such as 'igh' and 'ch'. Children are taught to sound out and blend phonemes to read a variety of words and segment or break down the sounds in simple words for spelling. Jolly Phonics gives children an action for each sound, which supports children who learn in an active way.
In Year 1, children learn more about the variety of ways in which each phoneme can be spelled and they also learn about the different pronunciations made by different letters or groups of letters, such as 'a' in 'ant' and 'was'. At the end of Year 1, children will be tested on their phonics knowledge, using a national test featuring 20 real words and 20 pseudo-words. From Year 2 onwards, children consolidate their phonics knowledge, learning when to apply different spelling rules as well as how to spell plurals and different verb tenses.
As children progress through school and their phonetic awareness develops, children can choose from a variety of reading books. The reading books we use are colour banded and, as children become more confident and able readers, they will take home books from different colour bands. The books in the first few colour bands are primarily phonics based, allowing children to apply their phonics knowledge. Once children become fluent readers, a greater range of books is provided to allow children to engage in more lengthy discussions about the content of the book. The reading scheme is later supplemented with books from our well-stocked library. If children continue to struggle they will have a reading intervention strategy in order for them to get back on track as soon as possible.
Children also participate in guided reading sessions in small groups applicable to their ability, where they can apply their phonic and reading skills to a variety of fiction and non-fiction texts.
We encourage children to read at home to an adult every day. In Foundation Stage, children begin by taking home wordless books, to allow them to spend time talking to a parent about the book, without being constrained by the necessity to read words. Once children have a good understanding of how books work and have gained some phonics knowledge, they begin to read books containing simple words which can be blended or sounded out.
The main reading scheme used at Downsway School is Reading Planet.
Writing
As with reading, the alphabetic code is embedded first, so that children can write simple consonant-vowel- consonant words early on and build on their success. The children write every day, rehearsing what they want to say orally and composing, sentence by sentence, until they are confident to write independently. They write at the level of their spelling knowledge, that is, they use their knowledge of the alphabetic code and the 'tricky' words they have learnt. In every lesson, they are rapidly building up their knowledge, so that they are soon able to spell more complex words confidently, accurately and fluently. The children can use adventurous vocabulary in their writing because they have encountered such language in their reading and they have talked about what the words mean.
Maths
At Downsway Primary School we aim to:
Develop a positive attitude to maths as an interesting and attractive subject in which all children gain success and pleasure.
Develop confidence, willingness to learn and interest in the various aspects of mathematics.
Develop mathematical understanding through systematic direct teaching of appropriate learning objectives.
Encourage the effective use of maths as a tool in a wide range of activities within school and, subsequently, adult life.
Develop children's ability to express themselves fluently, to talk about the subject with assurance, using correct mathematical language and vocabulary.
Develop an appreciation of relationships within maths.
Develop ability to think clearly and logically with independence of thought and flexibility of mind.
Develop an appreciation of creative aspects of maths and awareness of its aesthetic appeal.
Develop mathematical skills and knowledge and quick recall of basic facts in line with recommendations.
The Maths Curriculum is delivered using the National Curriculum 2014 and the Early learning Goals are followed to ensure continuity and progression from the Foundation Stage through to the National Curriculum.
Children in Years 1-6 have daily maths lessons between 45 minutes- 1 hour. A range of resources are used to help children understand new concepts and ideas, including apparatus and pictorial representations and models. Maths is taught within the classroom and we are also developing the use of our outside area and playground markings to support children's understanding and enjoyment of the subject.
Science
Science is an important part of the curriculum at Downsway. Children take part in Science lessons at least once a week but depending on the class' current topic, the frequency of these lesson can be more. Not only do we endeavour to broaden the children's scientific understanding through imparting knowledge, we also aim to enhance and improve the pupil's investigational skills.
Our science lessons are often hands on and involve the children exploring, using equipment and experimenting. We make the most of the school environment and classes can often be seen using the field, playground and nature area during their science lessons. Many classes have attended workshops led by visitors to the school which has consolidated and complimented the learning that has taken place in the classroom.
Whilst the primary focus of our lessons is to build science knowledge, we also try to provide opportunities for cross-curricular links particularly with Mathematics and English, for instance through measuring or writing the method for an experiment they have carried out.
Our aim is to engage and inspire pupils during their science lessons in order to foster and encourage any budding scientists here at the school.
Spiritual, Moral, Social and Cultural (SMSC) Education
How do with enable children to develop their self-knowledge, self-esteem and self-confidence?
We help children to develop their self knowledge, self esteem and self confidence in a variety of different ways both inside and outside the classroom. This is achieved through homework and extended learning tasks in the classroom. We have a system of praise and rewards including certificates for both academic achievement and social performance which are presented in assembly and house points. Our rich extracurricular provision includes an array of after clubs and school sports teams. The school council and house system provides opportunities for children to take responsibility and to work collaboratively and in support of each other. As a school, we value the Arts and place emphasis on performance of speech, music and drama. Through teaching our Core Values, we encourage children to develop good character traits for life.
How do we enable children to distinguish right from wrong and respect civil and criminal law?
At the start of each academic year, the class teacher develops a code of conduct through discussions with the children. Through Personal, Health, Social and Emotional lessons, (PHSE) and RE lessons children develop an understanding of right and wrong. For example, in literacy lessons the behaviour and conduct of a book character is analysed and discussed.
Staff have high expectations of the children in terms good behaviour and conduct. This is routinely modelled to the children by both Staff and visitors to the school. These behaviours are extended to extracurricular activity and school trips where the children are reminded that they are ambassadors for the school and behave accordingly.
The older children have 'First News' delivered weekly and children are encouraged to comment on the stories within the paper. Topical concerns are shared and discussed through assemblies and pre-planned discussion time. We have a thriving school council who represent the schools views and concerns. This group goes to the Houses of Parliament to experience 'real law'. We have regular contact with our local MP, Alok Sharma, who has attended school voting and discussion sessions. We also have good relations with the local Police Community Officer who visits school to talk to the children on a range of subjects.
How are children encouraged to accept responsibility for their behaviour, show initiative and understand how they can contribute positively to the lives of those living and working in the locality in which the school is situated and to society more widely?
Through high expectations and consistent application of these, our children are very aware that they are responsible for their own behaviours. We organise a range of Charity Events, Young Enterprise activities and provide support for the Friends of Downsway (FOD) events. These activities teach our children about other children in difficult situations, the value of money and gives them an opportunity to work as a team in support of others.
We visit elderly residents in our local area at Christmas, sing Carols at the local supermarket for Charity and engage in local and National events and competitions.
How do our children gain a broad general knowledge of public institutions and services in England?
Through our International Primary Curriculum (IPC) topic work, children experience a range of public institutions and services, e.g places of worship, factories, and businesses. We encourage them where applicable to write to local institutions for support in school. Through homework and attendance in local trips, e.g Waitrose, ASK and Pizza Express, children gain a range of experiences and an understanding of how the enterprise works.
How do our children acquire an appreciation of and respect for their own and other cultures that promote tolerance and harmony between different cultural traditions?
Through our Collective Worship and RE syllabus, the children are exposed to all Religions. We encourage contribution from all faiths in topics eg. All about Me, Food, Places of Worship and People who help us. Our Values education, emphasises the importance of tolerance and harmony through stories, displays, writings, drama and music. We adopt a particular value each term where the children can earn certificates through demonstrating the value in their everyday life. Children are encouraged to be respectful of the views of others and to conduct themselves with care and consideration at all times.
What priority is given to PHSE and SMSC?
These are planned for throughout the year, but in addition we address issues as they arise. As a Values school we place a high importance on SMSC provision through all that we teach and our expectations of behaviour and conduct. We are an inclusive school and as such we welcome all denominations, and abilities. Through our PHSE and SMSC provision, we use every opportunity to prepare our children to live in a multicultural world with a mixed society.
Physical Education
Intent
At Downsway Primary School, we recognise the importance PE plays in the curriculum and are committed to providing all children with opportunities to engage fully in Physical Education. The aim of our PE programme is to develop children's basic physical competencies, build confidence in their ability and build the foundations for a lifelong love of sport, physical activity and a healthy lifestyle. Our PE lessons encourage children to compete against themselves and others whilst being challenged to improve their physical, social, emotional and thinking skills.
These skills are embedded in the heart of our planning. Our objectives in the teaching of PE align with the National Curriculum in that we aim to ensure all pupils:
develop competence to excel in a broad range of physical activities
are physically active for sustained periods of time
engage in competitive sports and activities
lead healthy, active lives
Implementation
At Downsway Primary School, we use the Get Set 4 PE scheme to teach our PE across the school. This scheme ensures that children are given a wealth of opportunities to develop their physical movement skills and we aim to do this by providing quality P.E. lessons for 2 hours each week in each year group.
Every lesson plan has progressive activities that are designed to inspire and engage our pupils, allowing them to explore and develop skills and embed knowledge. The lessons are accompanied by supporting resources including resource cards, skills videos and music. Teaching points appear throughout to help our teachers with their subject knowledge and differentiation tasks provide activities with simple changes to appropriately challenge all of our pupils.
Using PE funding we have employed external coaches to teach tennis, tag rugby, football and cricket. By hiring qualified sports coaches to work alongside teachers we are able to enhance/extend opportunities offered to pupils and teachers learn from the coaches the necessary skills to be able to teach these new sports and physical activities effectively.
We run a football lunch time club free of charge for years 1-6 three times a week to increase engagement of pupils in regular physical activity.
In Year 4, we provide swimming lessons at Bradfield College Swimming Centre where the children will be taught by external instructors as well as 2 teaching assistants from the school that are qualified swimming instructors. The children also learn about safety in the water during these sessions.
In Year 6, children have the opportunity to attend an annual residential visit to the Isle of Wight. They take part in outdoor and adventurous activities, which are organised and supervised by qualified members of site staff. The aim of the trip is to encourage independence, build confidence & self-esteem, enhance team building, develop respect and to learn leadership skills.
Adults across the school act as role models for P.E. by ensuring that children have access to good quality equipment, recognising and rewarding children for development during activities, wearing sports clothing for P.E. and volunteering to take children to extra-curricular festivals and competitions, as well as sports activities off-site. This year, extra-curricular activities/competitions have included football, cricket, rounders, tag rugby, netball and cross country.
Impact
Our curriculum is designed so that children are taught a variety of activities throughout their key stage and there is a progression journey through all of these. Each area of PE also has a progression ladder which shows progression from EYFS to Year 6.
Assessment of skills, identified within the P.E. National Curriculum, is carried out lesson by lesson. The Get Set 4 P.E. scheme has clear success criteria for each lesson enabling staff to identify skills acquired and plan future lessons to build on those skills. Children are encouraged to peer assess, offering constructive feedback to aid further development during each lesson.
These judgements will be quality assured by the subject leader using first-hand evidence of how pupils are doing. They will gather evidence from lesson observations, conversations with teachers/external coaches and pupil voice to monitor ongoing progress.
Assessments will inform the curriculum and whether children are ready for the next stage in the curriculum.
History
The history curriculum at Downsway is carefully planned and structured. In line with the national curriculum 2014, our history curriculum aims to ensure that all pupils;
Gain a coherent knowledge and understanding of Britain's past and that of the wider world which helps to stimulate pupils' curiosity to know more about the past.
Are encouraged to ask perceptive questions, think critically, weigh evidence, sift arguments, and develop perspective and judgement.
Begin to understand the complexity of people's lives, the process of change, the diversity of societies and relationships between different groups, as well as their own identity and the challenges of their time.
Our History curriculum aims to excite the children and allow them to develop their own skills as historians.
Music
Intent
The National Curriculum states that all children should receive a high-quality music education should engage and inspire pupils to develop a love of music and their talent as musicians, and so increase their self-confidence, creativity and sense of achievement. As pupils progress, they should develop a critical engagement with music, allowing them to compose, and to listen with discrimination to the best in the musical canon.
Implementation
At Downsway Primary School all children receive complete at least 30 minutes of music lessons each week every other half term using the Charanga Music scheme. Each year group (except year 5) are involved in a musical play and will perform once a year and this is included as one of their music units. We also celebrate musical skills in our annual whole school talent show. In Year 2, children learn to play recorder in weekly lessons with a professional music teacher and we have previously had opportunities for year 4 and 5 to learn brass instruments and ukuleles with a music agency. The children in KS1 begin learning basic skills and techniques which include:
using their voices expressively and creatively by singing songs and speaking chants and rhymes
playing tuned and untuned instruments musically
listening with concentration and understanding to a range of high-quality live and recorded music
experimenting with, create, select and combine sounds using the inter-related dimensions of music.
In KS2 the children begin to implement those skills and are taught to sing and play musically with increasing confidence and control. They should develop an understanding of musical composition, organising and manipulating ideas within musical structures and reproducing sounds from aural memory. There are also opportunities to join the school choir in Kst 2 and children are also offered the opportunity for private music lessons.
Impact
It will be evident over time that the progress, knowledge and skills of pupils will increase between EYFS and Year 6. When planning, teachers refer to the Long Term Plan and termly units within Charanga which ensures progression across the school. Impact will be assessed through a multi-faceted approach including performances, informal observations in lessons, opportunities through practical music-making, listening to children talking and playing, and watching children respond. Evidence is built up by means of sound and video recordings taken at the beginning and end of units, or when there is something significant to note. These should show development of musical skills, particularly singing, and improvement in social skills such as cooperation and team-work. Pupil voice is also important in the review of provision for music and we have conducted pupil interviews. Evaluations of schools with a strong musical ethos have shown there can be positive impacts on pupil wellbeing, confidence and self-esteem, as well as improved attendance.
Modern Foreign Language
A high-quality language education should foster children's curiosity and deepen their understanding of the world. At Downsway we are committed to ensuring that competence in another language enables children to interpret, create and exchange meaning within and across cultures. It also helps children develop skills that will open further opportunities later in life.
A Downsway we teach French in Key Stage 2 (juniors). The teaching of French, by a specialist French teacher provides an appropriate balance of spoken and written language and lays the foundations for further foreign language teaching at secondary school.
Art & Design
Intent
At Downsway Primary School we believe that art is a vital part of children's education and has a significant and valuable role in the taught curriculum. Children will develop their understanding and knowledge of art with effective teaching and considered sequences of lessons and experiences. Art skills (e.g. drawing, painting, collage, printing and 3D) will be developed by providing an art curriculum which builds year on year. Our art curriculum contributes to children's personal development in creativity, independence, imagination and self-reflection. However, most importantly, the knowledge we hope to imbed is so that our children are not just experiencing art- they are active participants in this subject.
Implementation
At Downsway Primary School we teach art through a knowledge and skills based curriculum. The knowledge and skills are developed, and built upon each year so that progression can be seen clearly across the school. We have captured snapshots of this in our Art and Design portfolio.
During art lessons at Downsway, teachers choose:
One skill to focus on and teach over a series of lessons, allowing pupils to develop these skills over time (referring to the progression document for support).
One theme- often our art sessions are cross-curricular linked by theme- for example, links to the current history unit such as the Stone Age or Geography unit focusing on Seasons-Winter.
One artist/artwork- alongside the skill taught teachers inspire pupils by sharing artwork from an artist linked to this skill, theme or topic. Through exposure of a range of artworks pupils gain an appreciation of human creativity and achievement of a diverse range of artists, supporting pupils' cultural capital.
One outcome- after a series of art sessions pupils will often create a final outcome linked to the skill taught and afterwards, through a range of assessment techniques, reflect on their creation.
Teachers are not prescribed to a set list of artists, outcomes or skills they must focus on at certain points in the academic year. We try to keep this fluid, so that it can meet the interests of our pupils, for example current events that are far more relevant to our children.
Throughout each year, in our art sessions, all children are exposed to a range of media giving them the opportunity to explore, develop and embed their skills and understanding of that media. This is true from our youngest children in Foundation to our eldest in Year 6.
Art at Downsway is assessed in a range of ways, both summative and formative. Above all however, it is incredibly important, that our children feel empowered and open to making mistakes. After all in art there is no right or wrong, as it is all a matter of interpretation. Having said that, teachers and support staff are able to make suggestions and refer back to previous modelling to support the children, if needed. Some of the most successful formative assessment methods include self-assessment (where pupils can celebrate their achievements) and also peer assessment (where other pupils have the opportunity to celebrate and comment on others artworks).
Coordinated whole-school creativity weeks will ensure that art is given high status in the curriculum which enables further focus on children's artistic skills, knowledge as well as cross-curricular links. Our art curriculum is supported through the availability of a wide range of quality resources, which are used to support children's confidence in the use of different media.
Impact
At the end of each year the children will have been exposed to a wide variety of media, giving them the opportunity to use it in a different way or purpose and develop a range of skills. Our lessons are accessible to all and gives pupils the opportunity to reflect and be proud of what they have achieved. They are able to look back at their earliest work in their sketch books and see the progress they have made. As we move up through the school the children will begin to develop their own preferences of media, tools and styles as they will have been exposed to them frequently throughout their time in school.
Furthermore, our approach of being open and accepting of mistakes will not only help to develop our children's creativity within Art but will hopefully extend to other areas of their lives. There are many key life skills that will be developed through our attitude and teaching of art -which will support our children as they move on after Downsway. Such skills could include respecting others and their work (even if we don't like it personally), or persevering after something goes wrong or doesn't turn out how it was planned- after all, resilience is a key skill our children will need throughout their lives.
Computing
Intent
Within an ever changing and technological world, Downsway Primary School understands and values the importance of teaching Computing from a young age. We acknowledge that future generations will rely heavily on their computational confidence and digital skills in order to support their progress within their chosen career paths.
Therefore, it is our school's aim to equip children with the relevant skills and knowledge that is required to understand the three core areas of Computing, as outlined in the National Curriculum. These are computer science, information technology and digital literacy. The combination of these areas equips our children with the ability to safely and confidently use a computer/iPad.
Computing is an integral part to a child's education and everyday life. Consequently, we intend to support our pupils to access and understand the core principles of this subject through engaging lessons and activities. Whilst ensuring they understand the advantages and disadvantages associated with online experiences, we want children to develop as respectful, responsible and confident users of technology, aware of measures that can be taken to keep themselves and others safe online.
Implementation
At Downsway Primary School, we follow the 'Knowsley' scheme of work which covers all aspects of the National Curriculum. This scheme was chosen as it has been created by subject experts and it included several engaging activities where the children could learn whilst enjoying themselves.
The scheme of work aims to support educators with the planning, integration and deployment of technology to complement teaching. The scheme provides us with plans to teach skills such as blogging, publishing, programming, film making, animation, music production and graphics – all essential skills for the digital citizens of tomorrow. This links directly to the curriculum which aims to equip young people with the knowledge, skills and understanding they need to thrive in the digital world of today and the future.
The curriculum can be broken down into 3 strands: computer science, information technology and digital literacy.
Information technology is about the use of computers for functional purposes, such as collecting and presenting information, or using search technology.
Computer science will introduce children of all ages to understanding how computers and networks work. It will also give all children the opportunity to learn basic computer programming, from Bee-Bots in Years 1 and 2, right up to creating on-screen computer games and programmes by Year 6.
Finally, Digital literacy is about the safe and responsible use of technology, including recognising its advantages for collaboration or communication.
Impact
Our Computing curriculum is high quality, well thought out and is planned to demonstrate progression and prepare children for their life ICT journey. In addition, we measure the impact of our curriculum through the following methods:
Summative assessment at the end of each unit.
Images of children's practical learning in class folders.
Children's work saved on individual iPads.
Interviewing the children about their learning (pupil voice).
Lesson observations of teachers.
Skills audits completed by teachers.
All of these will then inform future adaptions of the scheme of work to ensure progression is evident throughout the school.
Design Technology
At Downsway, we encourage children to use their creativity and imagination, to design and make products that solve real and relevant problems within different contexts, considering their own and others' needs, wants and values. Through a variety of creative and practical activities, we teach the knowledge, understanding and skills needed to engage in an iterative process of designing and making.
Our DT curriculum enables the children to design, make and evaluate and our aims are:
To develop imaginative thinking in children and to enable them to talk about what they like and dislike when designing and making;
To enable children to talk about how things work, and to draw and model their ideas;
To encourage children to select appropriate tools and techniques for making a product, whilst following safe procedures;
To foster enjoyment, satisfaction and purpose in designing and making.
Geography
We believe that Geography helps to provoke and provide answers to questions about the natural and human aspects of the world. Children are encouraged to develop a greater understanding and knowledge of the world, as well as their place in it. The geography curriculum at Downsway enables children to develop knowledge and skills that are transferable to other curriculum areas. We seek to inspire in children a curiosity and fascination about the world and its people. Our curriculum is designed to develop knowledge and skills that are progressive, as well as transferable, throughout their time at Downsway Primary.
Religious Education
At Downsway we use Discovery RE which is an enquiry approach to Religious Education. Our belief is that, using an enquiry-based model well, children's critical thinking skills can be developed, their motivation to learn increased, and their knowledge and understanding of, and empathy with people and their beliefs, religious or otherwise, will be enhanced. This approach takes the philosophy that children are free to make their own choices and decisions concerning religion and belief. RE does not try to persuade but rather to inform and develop the skills with which evaluation can take place.
In addition, SMSC (Spiritual, Moral, Social and Cultural) opportunities are identified in each enquiry. Furthermore, British Values are also linked. Religious Education is a key player in engendering knowledge and understanding which can lead to tolerance and respect for others and their beliefs.