Year 6 News
Young Mathematicians' Award

On December 5th, four members of Year 6 took part in the second round of the Young Mathematicians' Award at Explore Learning in Calcot.
The children worked superbly as a team in tackling the challenge. Unfortunately, we did not make it through to the final in Cambridge.
Well done to Maryam, Nathan, Ruby & Phoebe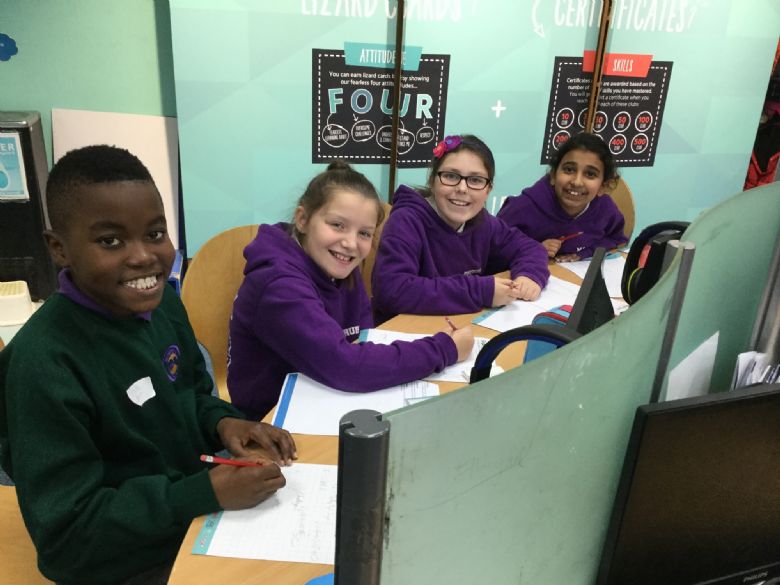 World Book Day Door Display
To mark World Book Day, we have turned our classroom door into the cover of our current reading book.