Foundation Stage News
Here you can find out about what we have been learning and what exciting things we have been getting up to...
For the past couple of weeks we have been looking at the non-fiction book 'If Sharks Disappeared'. Here is a picture of our sentence stacker showing the different parts of the story we covered and some of the children's fantastic ideas...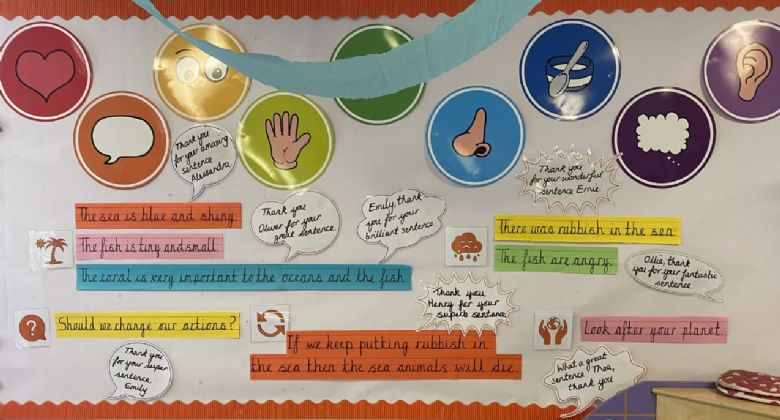 I think we make a pretty good rock band...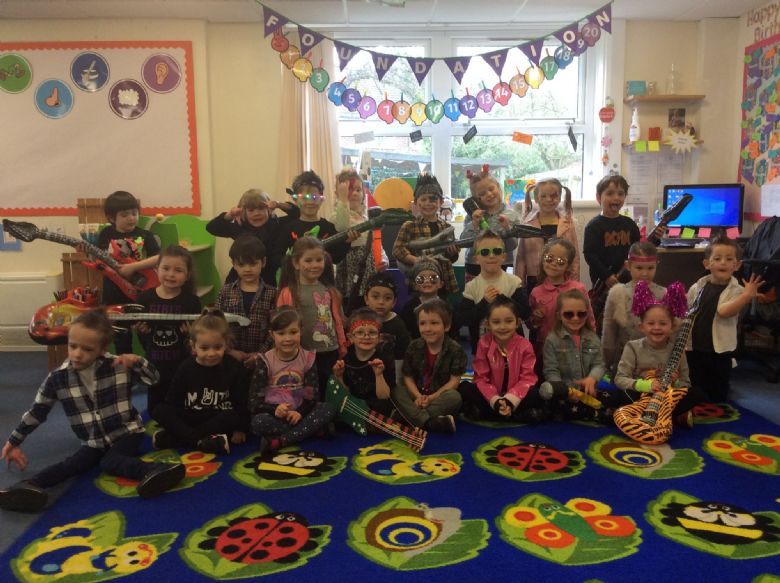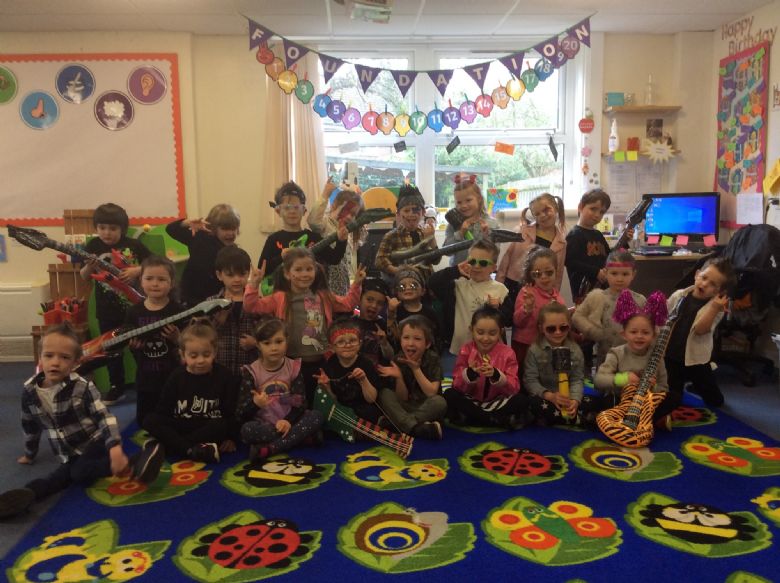 We have had a lovely Christmassy morning. We finished opening our Advent Calendar and then choose to watch the cartoon version of the Grinch!! We enjoyed our hot chocolate and biscuits treat and had a little disco dance! Merry Christmas everyone! Enjoy the break :)