Foundation Stage News
Here you can find out about what we have been learning and what exciting things we have been doing...
Butterfly!

We have our first butterfly! Unfortunately I did not see it emerge from it's chrysalis.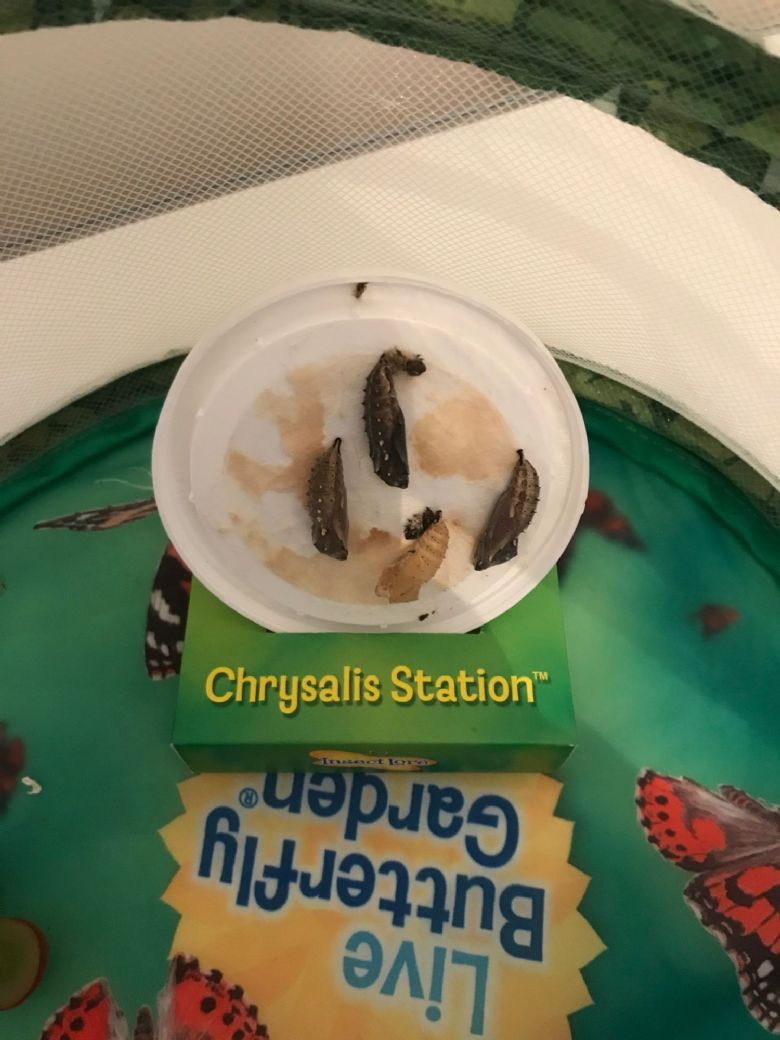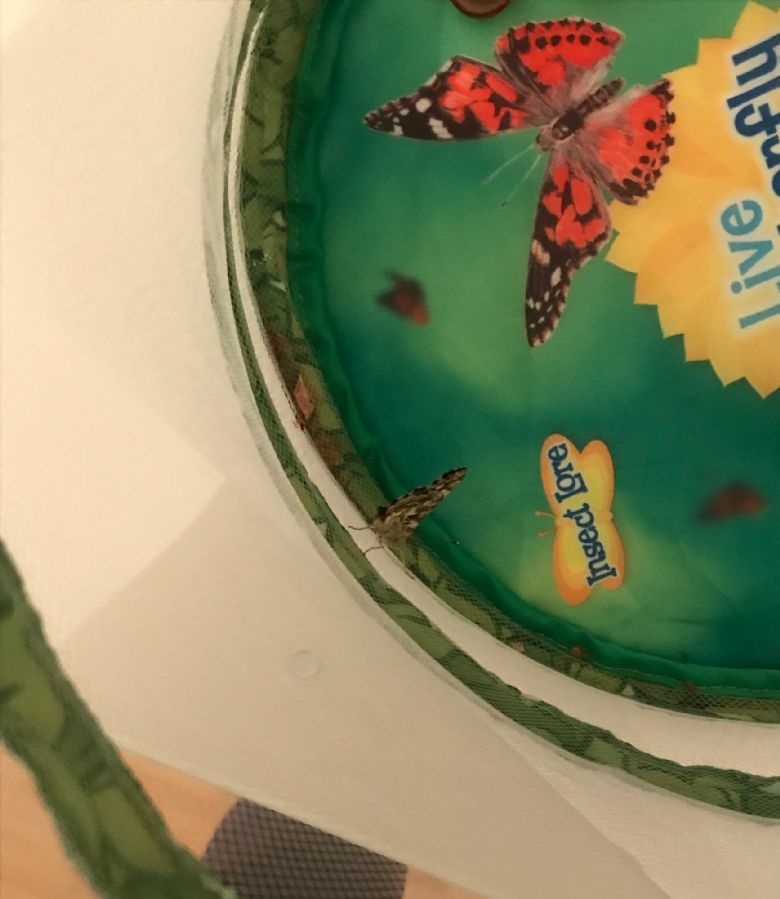 Caterpillar Update
Our chrysalis have now been moved into their new home...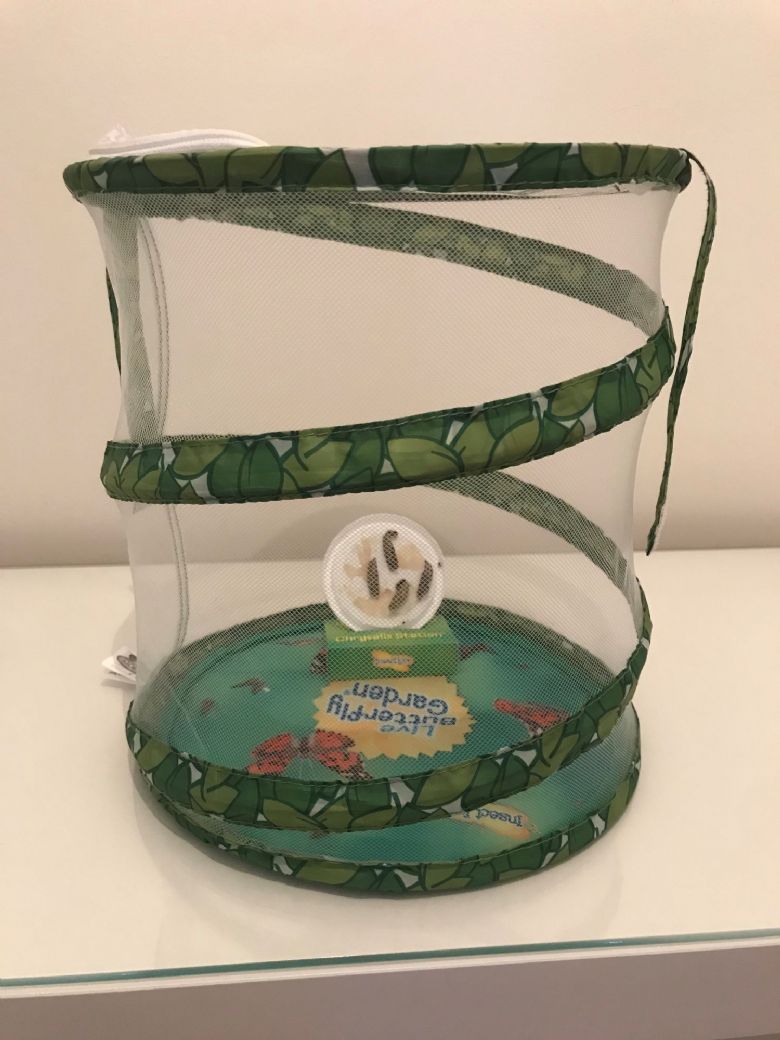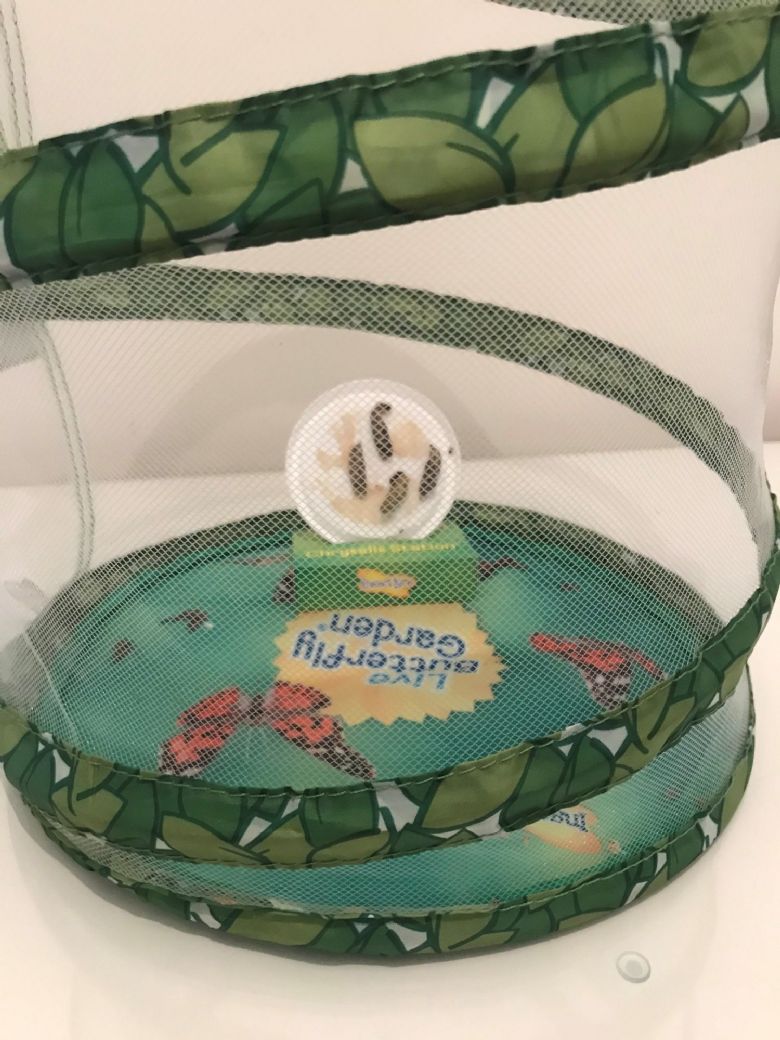 And, I drew you all a picture...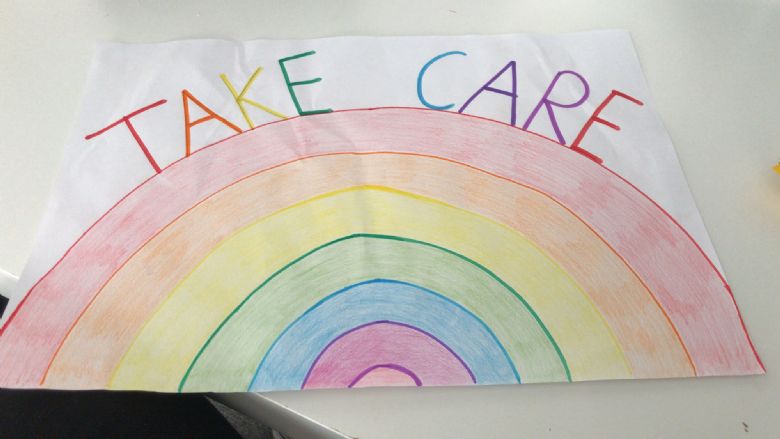 Look after yourselves <3
Under the Sea World Book Day Dress Up
Look how fantastic all of the children look in their brilliant Under the Sea dress up...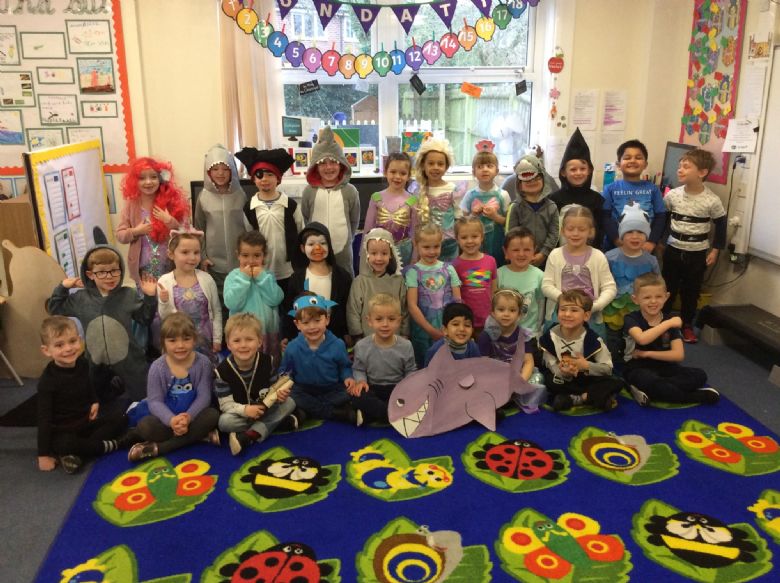 Caterpillars
Our caterpillars arrived on Monday 2nd March 2020 and we were all very excited! We discussed what is going to happen to the caterpillars and how we can keep them safe. We are going to keep an eye on the caterpillars and watch them grow.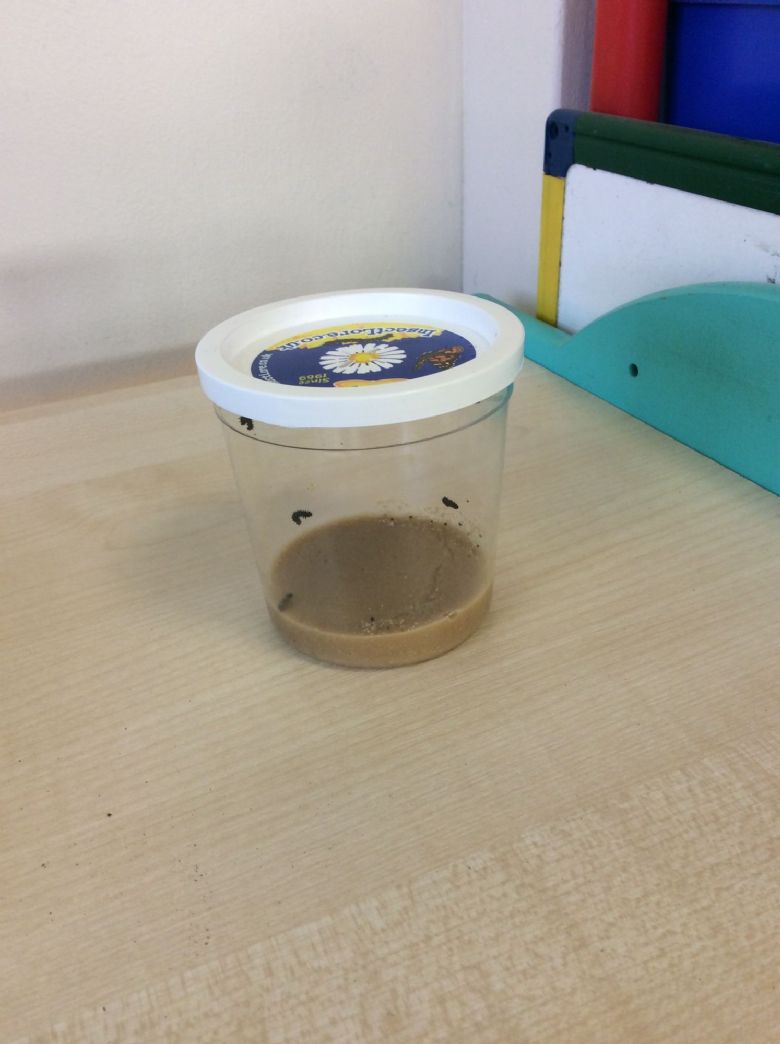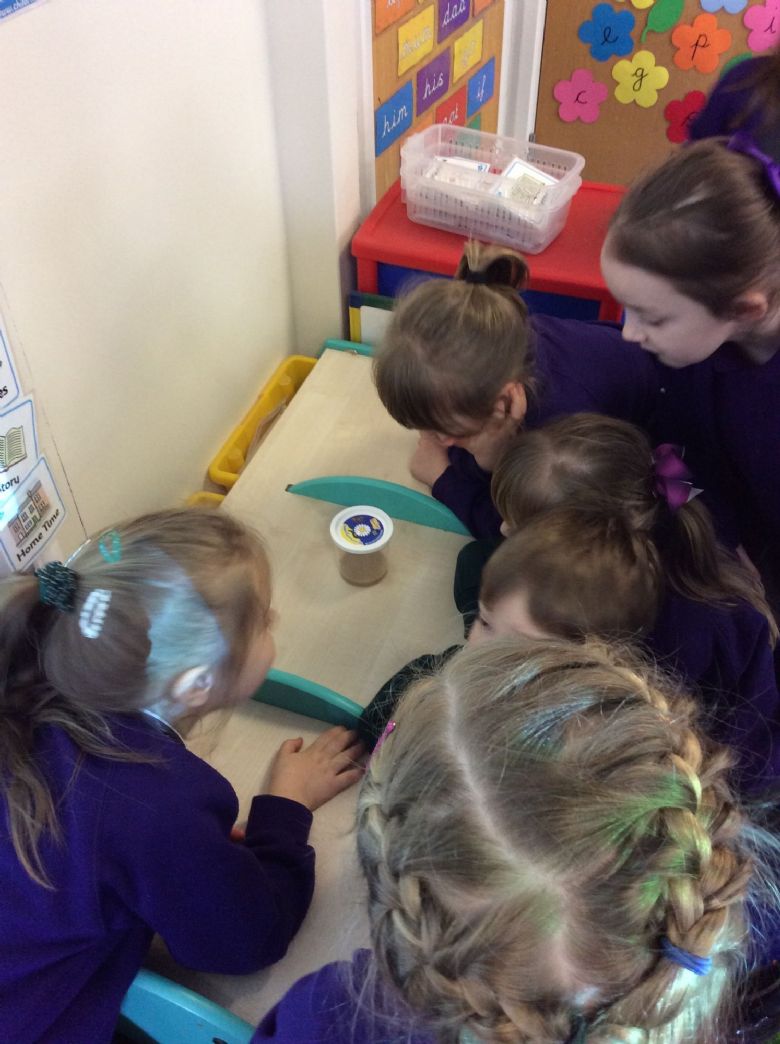 New Years 2020
This afternoon we celebrated New Years. We danced to Auld Lang Syne and read the poem 'Hooray, Hooray, it's New Years Day'. We then thought about our own New Years resolutions and started to make our own calendar.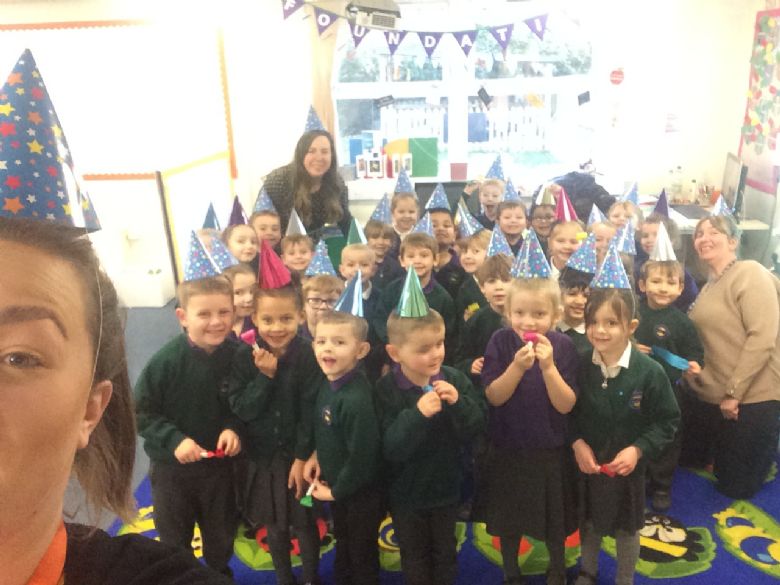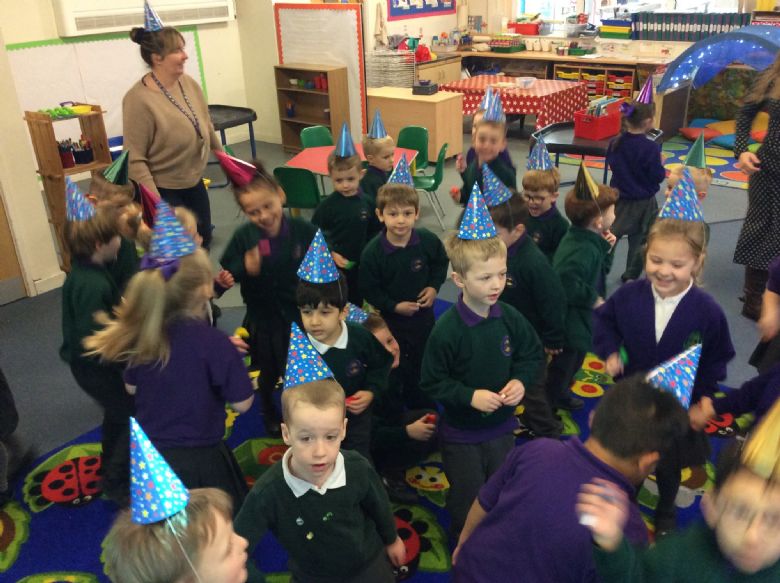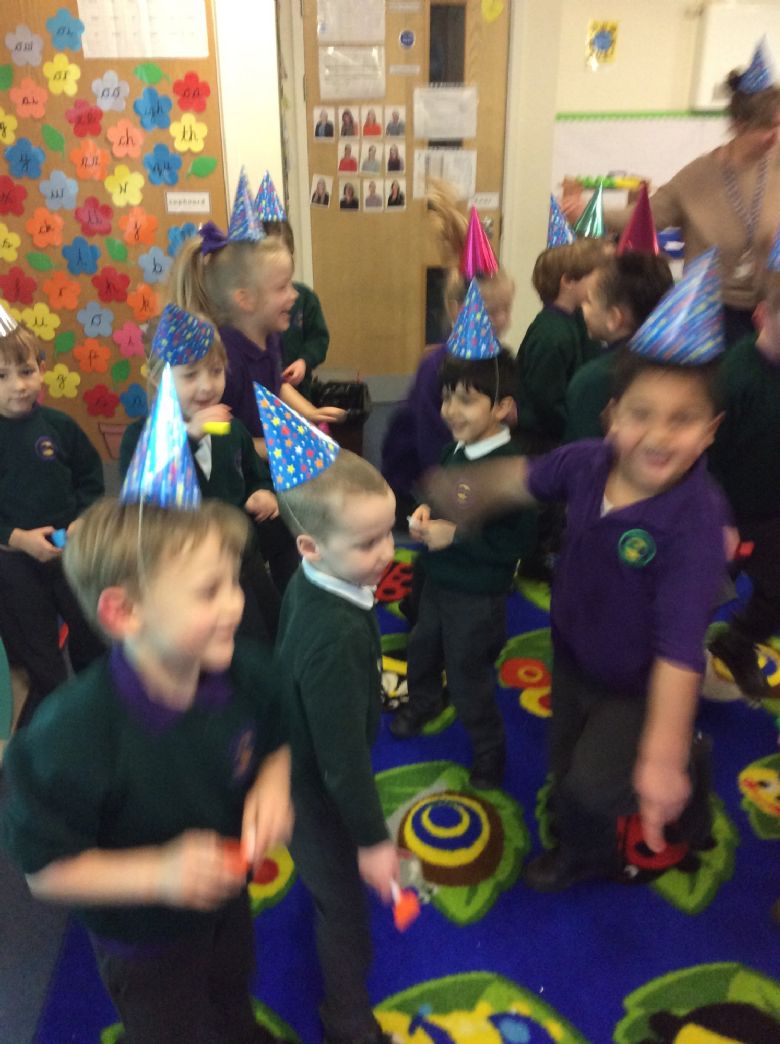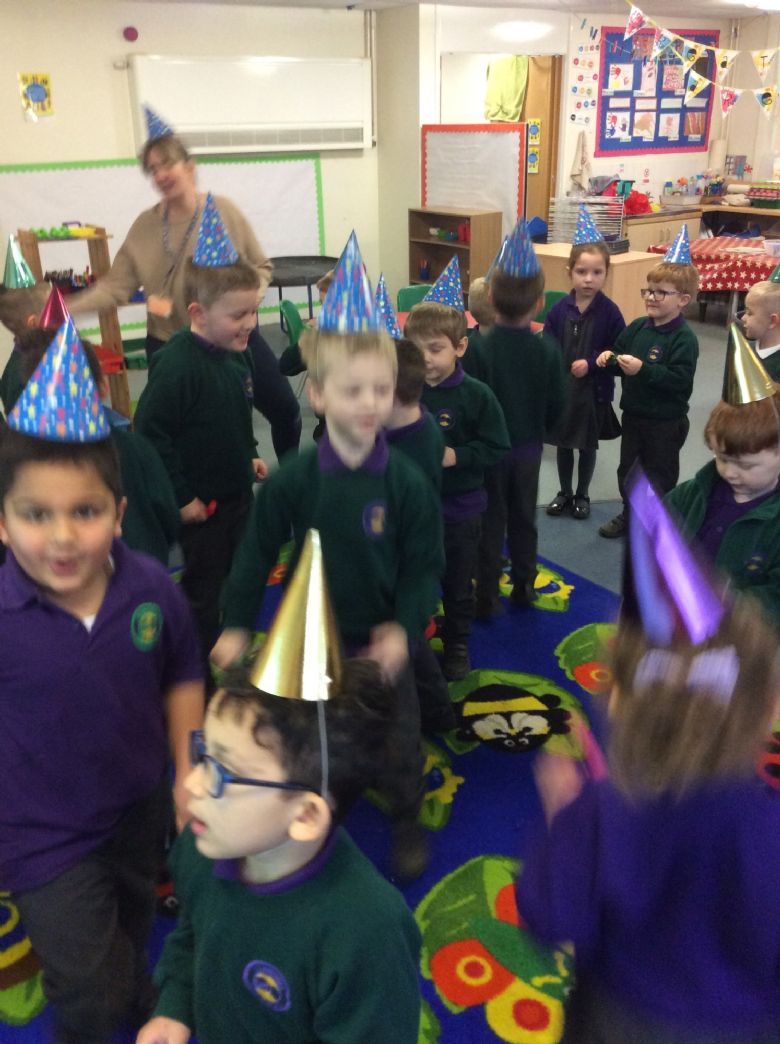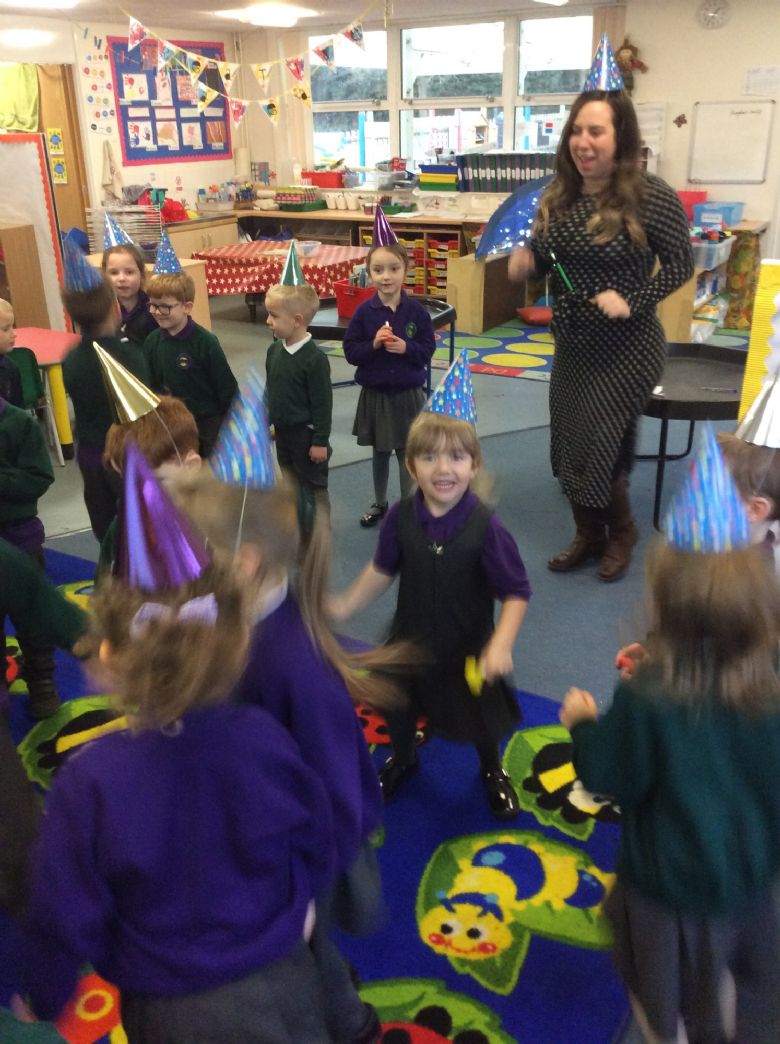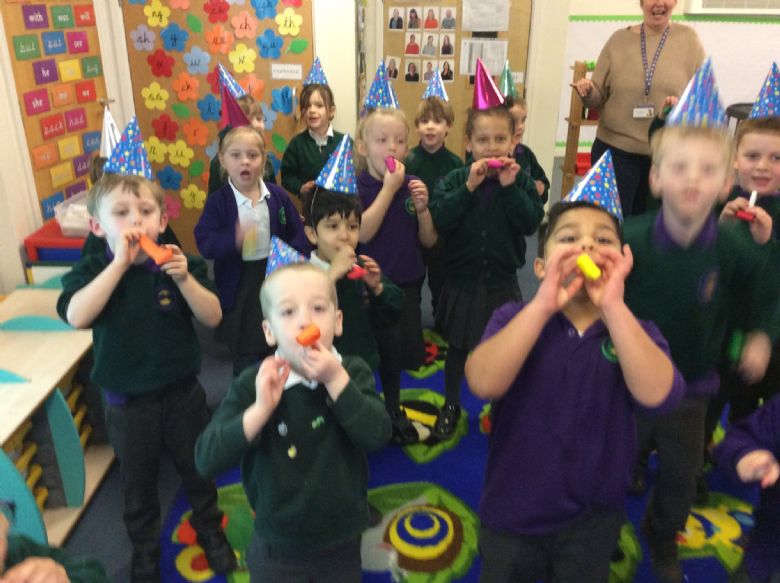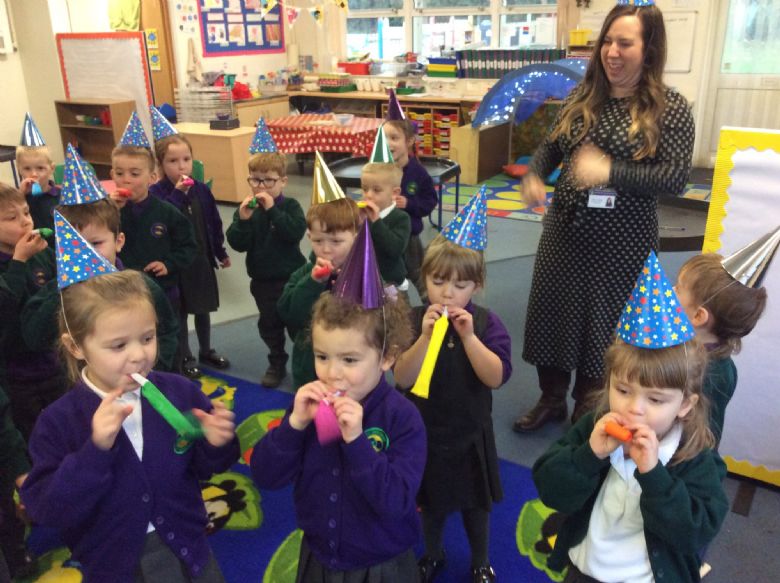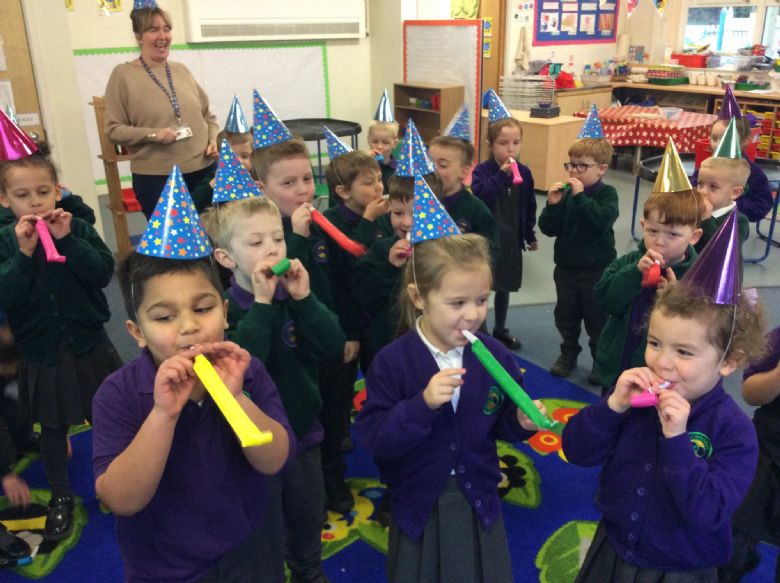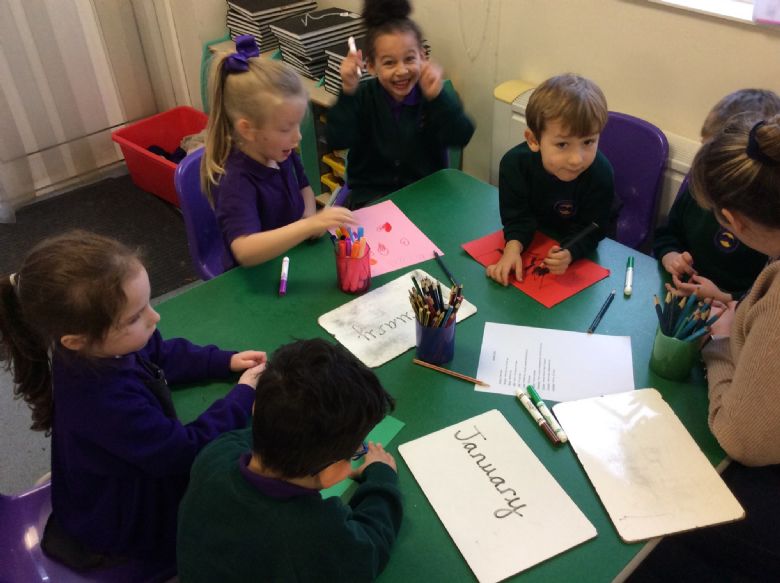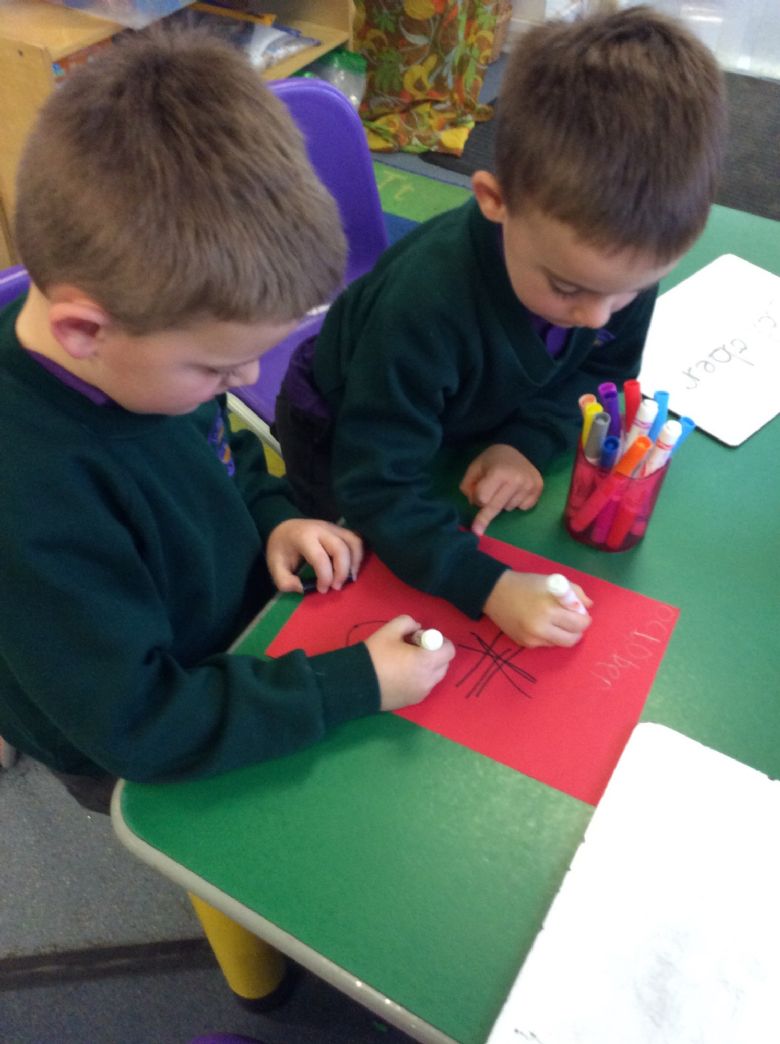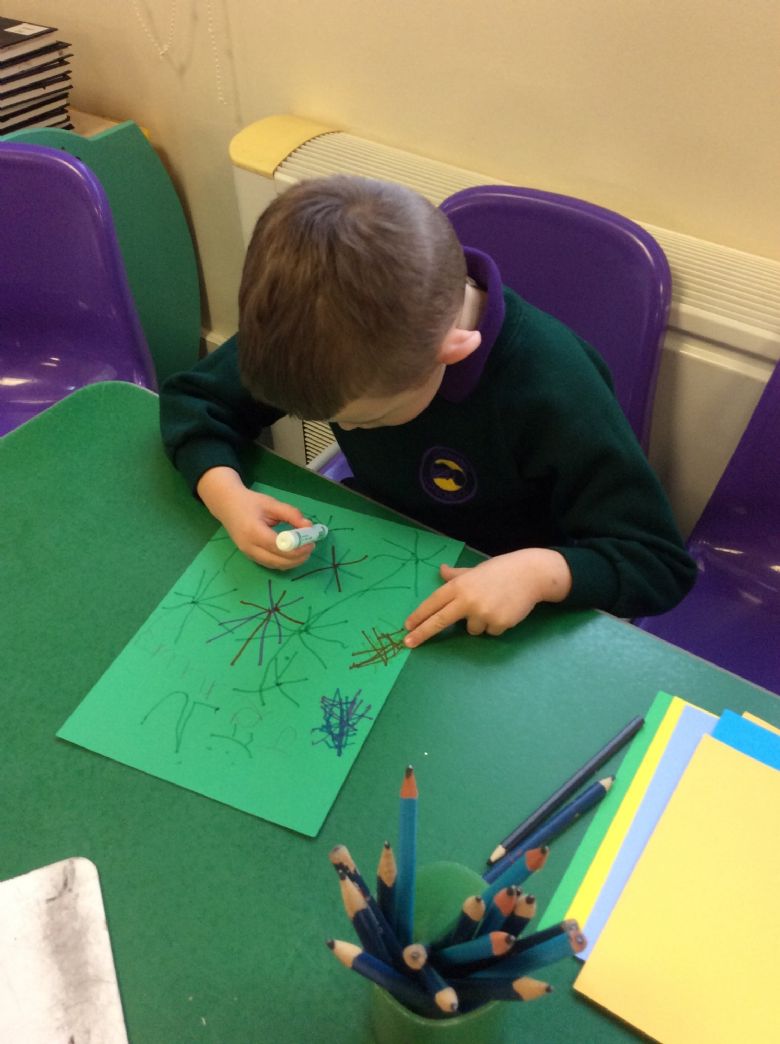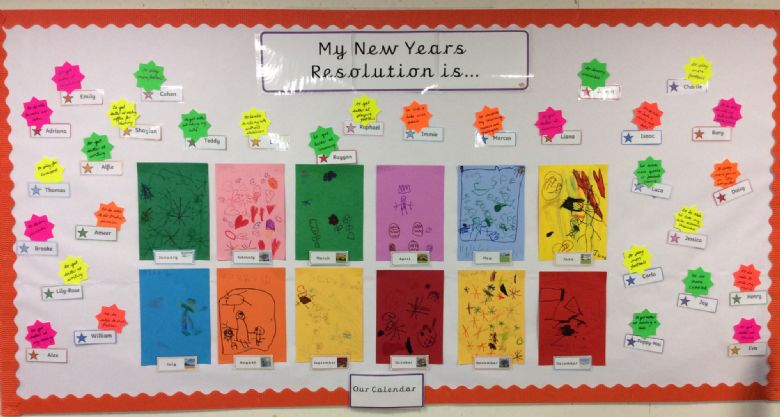 Christmas Jumper and lunch Day 2019
The children looked fabulous in their Christmas jumpers and we all enjoyed a wonderful Christmas lunch together...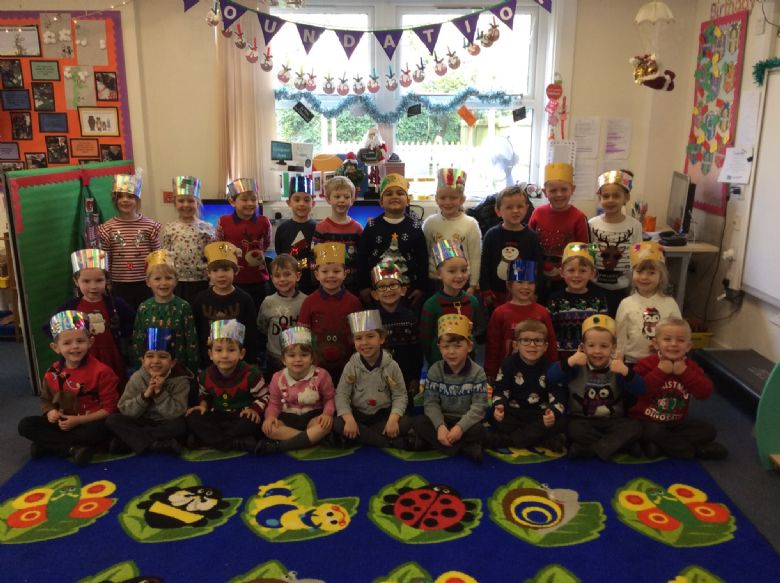 Nativity 2019
Super proud of our lovely little sheep! What a fantastic job they did in the 3 performances this week!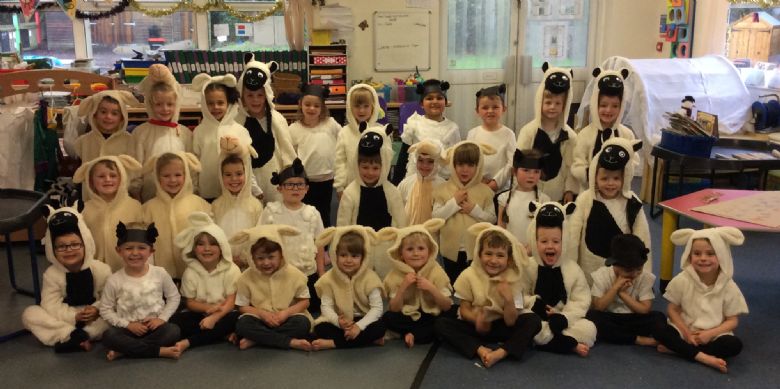 Visit from Father Christmas
What a busy morning we had!! As we entered our classroom this morning we noticed some footprints on the floor!! Father Christmas had squeezed in through the sky light and delivered a present to us. Inside the bag was Eddie the Elf and a Santa Cam. Father Christmas told us that he is always watching us, at home and in school, so we must be on our best behaviour...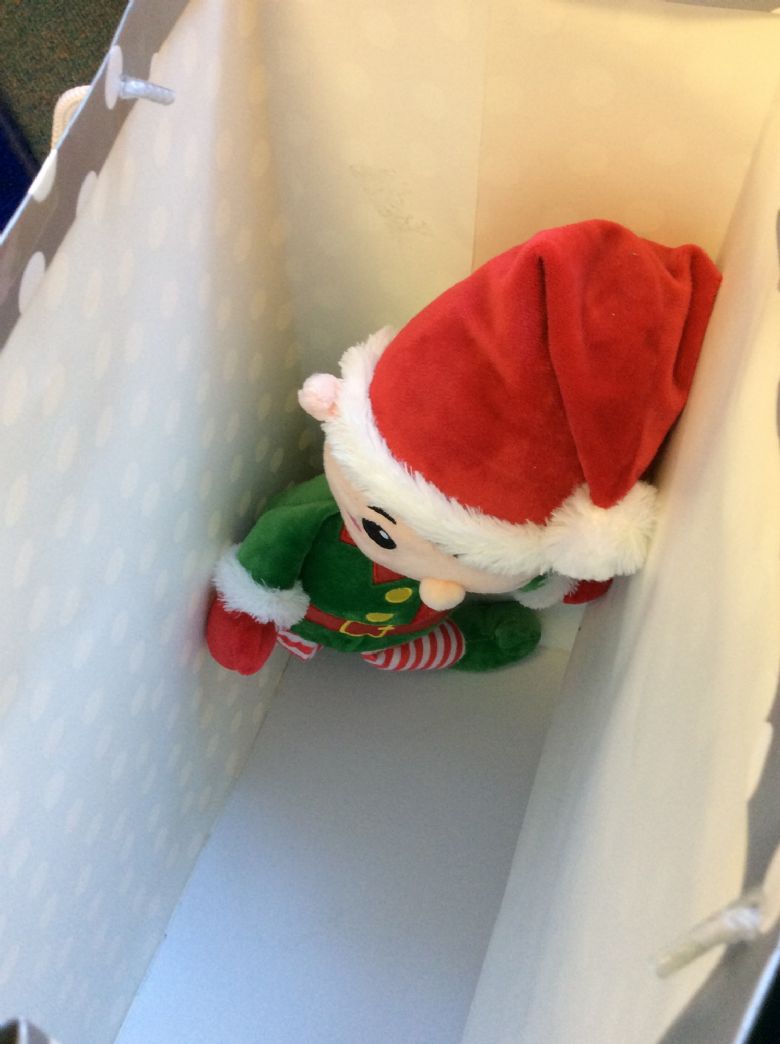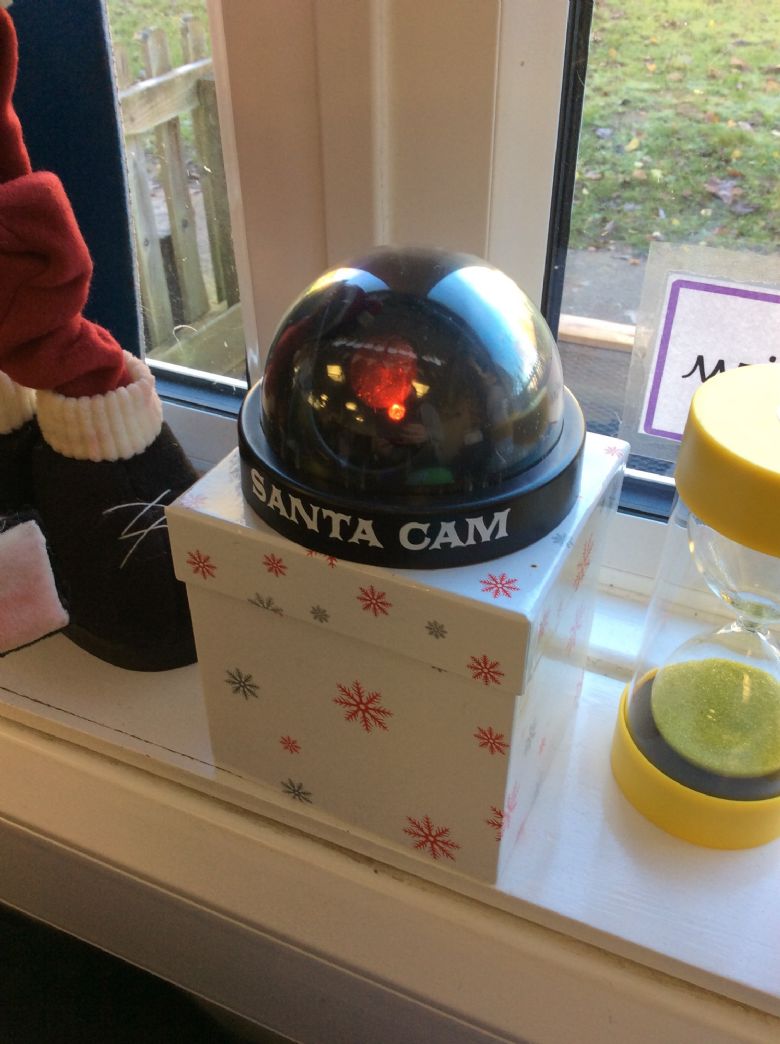 Take a look in our photos gallery for some more pictures.
Linked Provision
We started this morning with our first Linked Provision session. This is something that will take place every morning between 8.45am and 9.05am. Each week we will have a different focus for our Linked Provision sessions. This week the focus is numbers so each activity is based on numbers. The children enter the classroom and look for their 'bug sign', this shows them which activity they should be doing. The children will get a go at each activity throughout the week. This week we have a number ordering activity, number puzzles, number formation and number and picture match.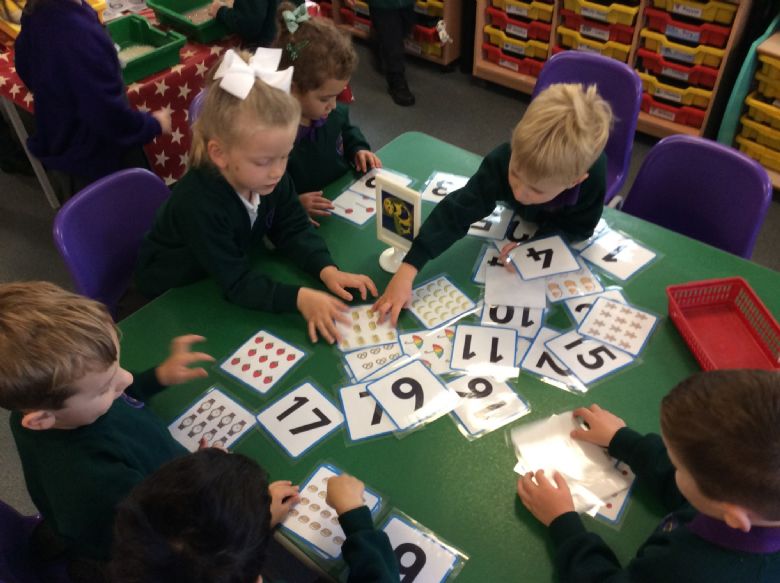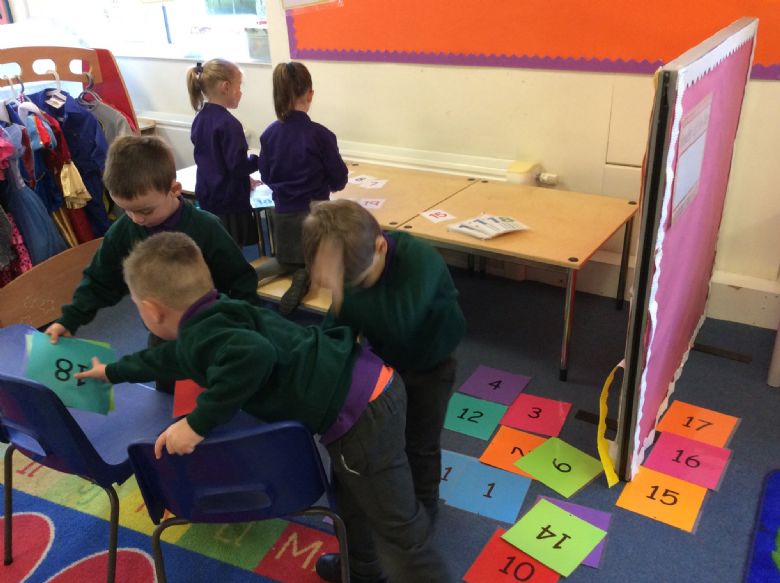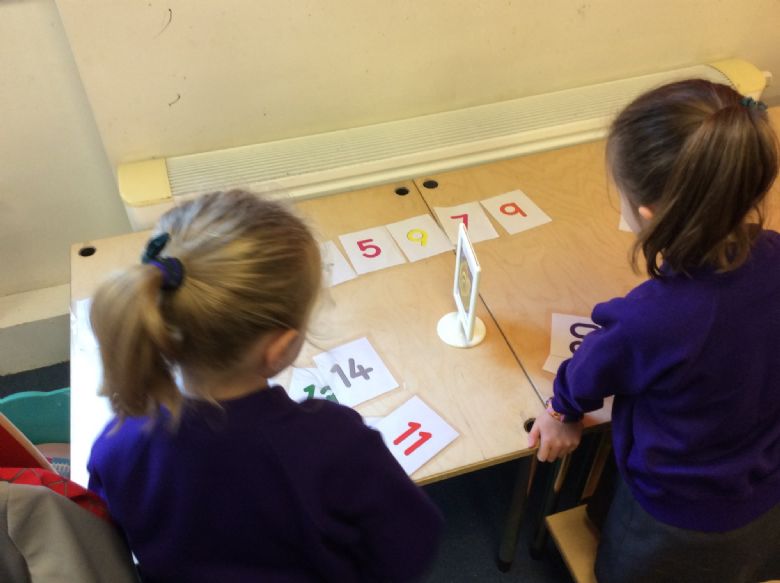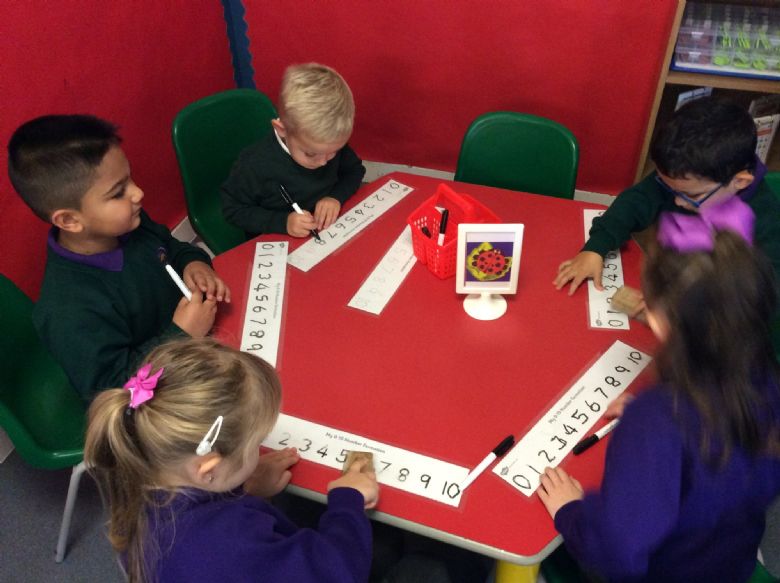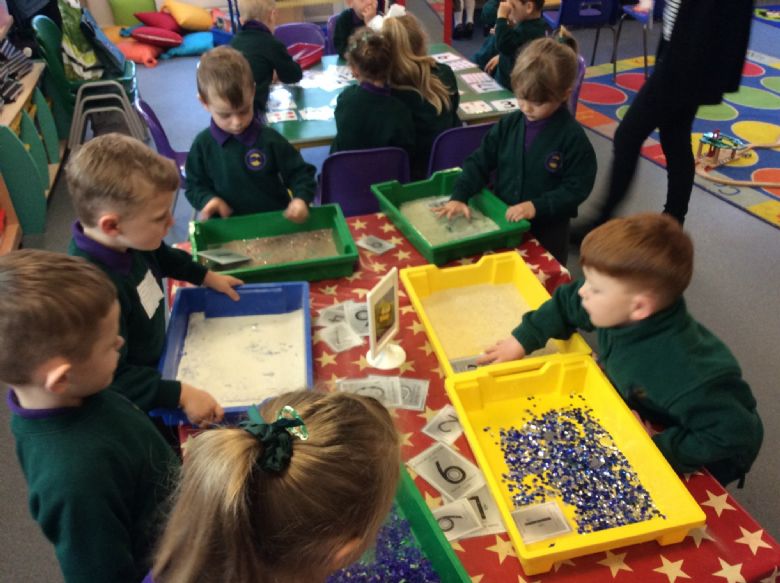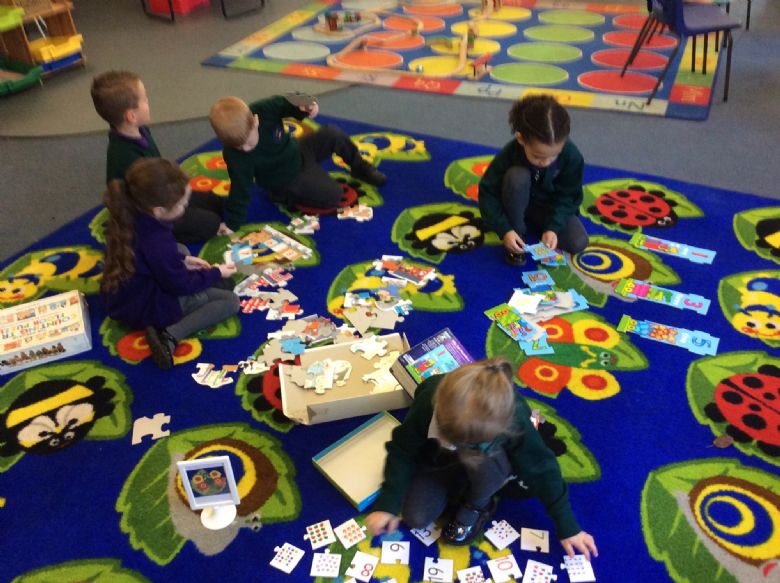 Phonics
This is our Phonics Flower tree so far. It shows how many sounds we know already...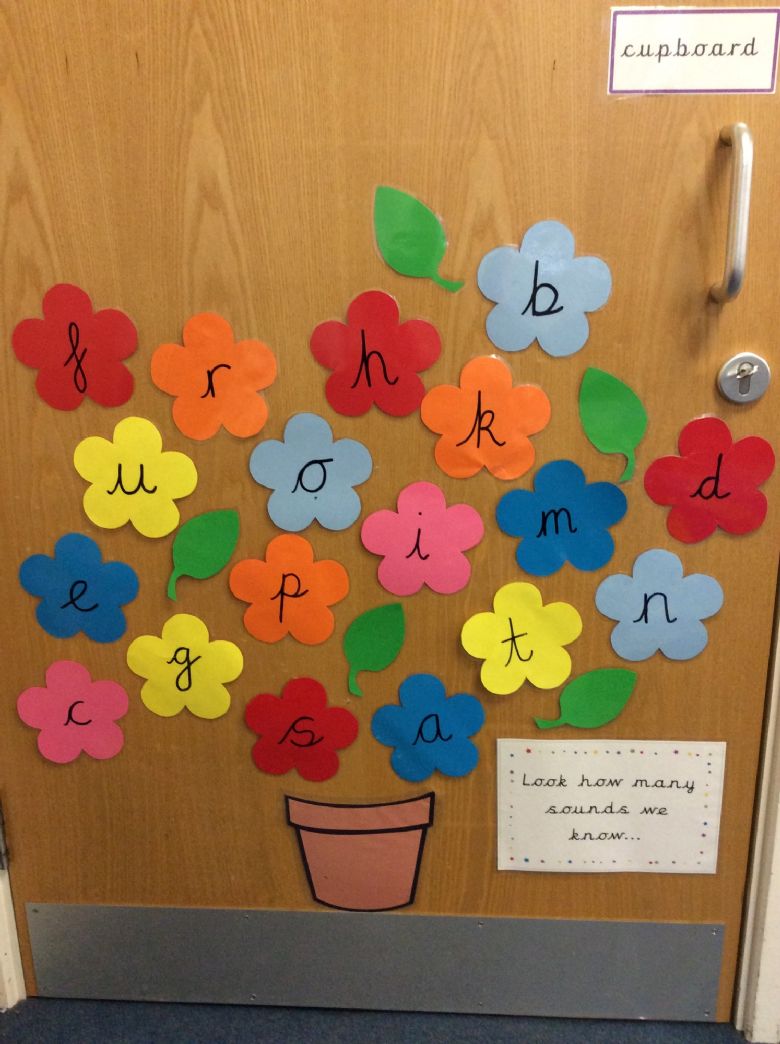 This is our word wall showing how many words we have learnt...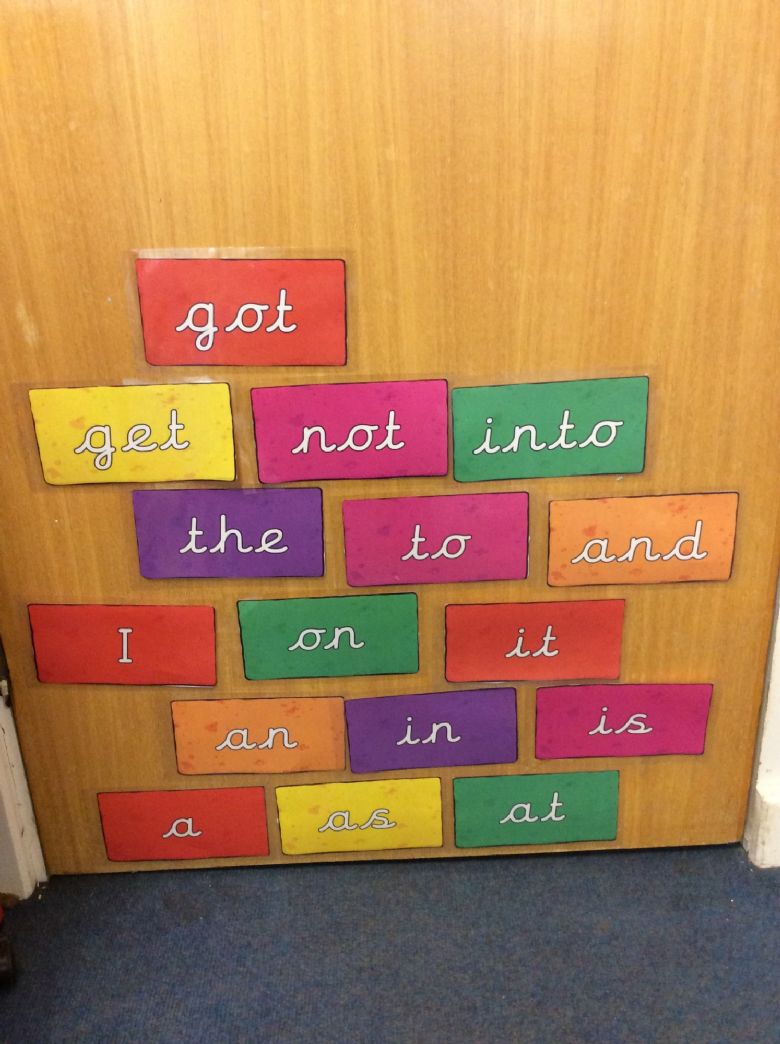 Talk Like a Pirate Day
The children put in lots of effort and we had a classroom full of pirates today. We started the day by learning how to talk like a pirate. We learnt some different phrases such as "Ah hoy matey" and "shiver me timbers". We then went on a treasure hunt to find the treasure. We managed to find the treasure box and inside was the game 'Pop up Pirate' which we all enjoyed playing throughout the day. We also enjoyed playing Pirate Bingo and Pirate Snap as well as using the pirate small world. Overall we have had a busy but fun day dressed as Pirates.