Admissions

Are you looking for a primary school for your child?
Come and visit Downsway Primary school and see what we can offer.
We offer a broad and balanced educational experience enabling your child to learn and thrive.
We have earned a reputation as a nurturing, caring and inclusive school and we enjoy strong relationships with our families.
We place a strong emphasis on personal development, encouraging your child to acquire good character traits for life.
We have a strong track record in academic outcomes.
We are an Ofsted rated Good school.
We provide a wide selection of extra-curricular activities as we believe education extends beyond the classroom!
We are proud of our dedicated and experienced staff who work tirelessly to meet the needs of every child.
We believe our Foundation Stage can provide the best start for your child and which has been endorsed by the Local Authority Kitemark for outstanding provision.
We have excellent facilities: a well-resourced library, extensive playing fields, a nature garden and superb outdoor play facilities.
We are delighted with the positive endorsement received from our parents; 98% of our parents would recommend Downsway to other parents/carers.
If you are interested to find out more, please come and see us in action by contacting the school office to arrange a tour with the Headteacher.
Admissions
The admission number for Downsway School is 30. Children are able to start at Downsway in the September following their 4th birthday as Foundation Stage pupils, with a special Foundation Stage Curriculum. They have their own classroom and secure outdoor play area.
Formal applications for admission to Downsway are made via West Berkshire Council.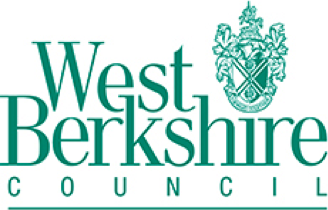 The area traditionally served by the school is shown here you may have to enter Downsway into the search box). If you live within this area, priority will be given to your request for a place in the school, providing the request is made before the closing date. The closing date can be obtained from the school, West Berkshire Council.
If you live outside this area, but still wish your child to come to Downsway, consideration of your request will be made upon the basis of:
Children with Statements of Educational Needs
Family links with the school
All other applications
Should you have difficulty arranging for a place at Downsway for your child's first entry into full time schooling, you should contact West Berkshire Council School Admissions Team for advice.
In the term before children start school, a meeting will be held for parents to discuss school routine and the entry arrangements and the children are invited to take part in activities in the Foundation Stage. In addition to this, there will be the opportunity for a half-day visit for the children to help familiarise them with the surroundings and help them to feel secure about starting school.