Year 4: Baylab - Cosmetic Chemistry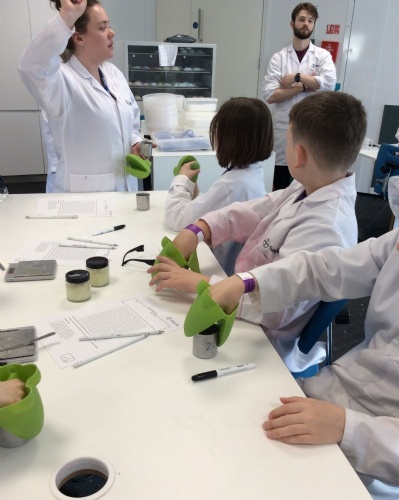 To help the Year 4 children with their knowledge on states of matter, they attended a session at Bayer Laboratories, looking at how acids and alkalis affect one another and how solids turn to liquids.
The children made bath bombs, choosing between the colours and flavours of strawberry, vanilla and mango and then moulded them before leaving them to dry, whilst they made lip balms.
They represented Downsway brilliantly and Year 4 certainly have some budding scientists in the class. Well done Year 4!