Cross Country Running Competition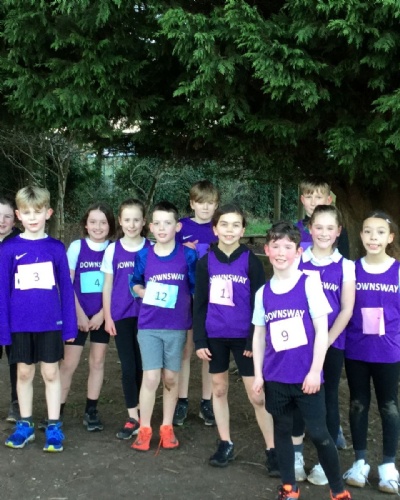 On Thursday 6th February, Purley Primary School joined us in a cross country event at Downsway. Children from Years 4, 5 & 6 completed a course of just under a mile and a quarter. There was some great running and very close finishes. In the Year 4 race, Purley finished 3rd and 2nd with Max Mullen-Brown taking first place.
Purley won the Year 5 race although Beth Ford finished 2nd and Ethan Clarke 3rd. There were some very strong Year 6 Purley runners and they took the first and second place with Daniel Parton finishing 3rd.
It was a really good atmosphere and all the runners were encouraging of each other and enjoyed the event.
Thank you to Mr Grover for organising the event and thank you to all the parents and family members who supported this event by cheering the children on. Finally, thank you to Mr Grover, Mr Edwards and Mrs Green for leading running club each week with the children.