Choir Performs at O2!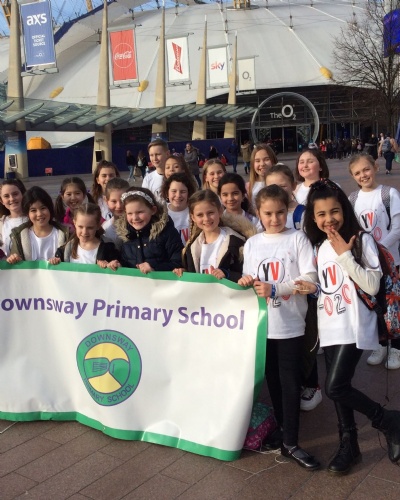 Downsway's school choir performed at the O2 yesterday as part of Young Voices and we are all incredibly proud of the choir. They performed brilliantly, both with their singing and dancing. It was an amazing day! Well done to all the children.
Thank you to all the parents and family members who attended and supported us. We really appreciated it. Thank you to Miss King and Mrs Preston for giving the children this wonderful opportunity.
A very proud day for Downsway Primary School.