Year 6 - 1940s and the Home Front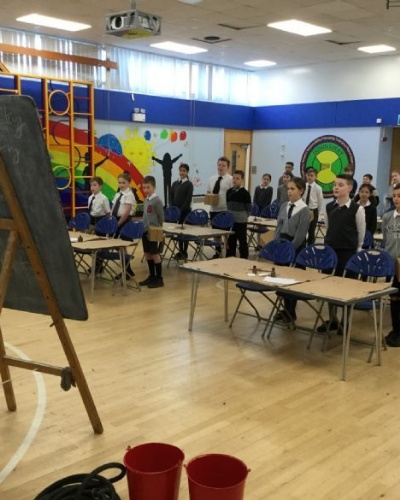 Yesterday, Year 6 were transported back in time to the 1940s and the Home Front. They received a themed day with the support of History off the Page who helped the children to discover what life was like for a child growing up during World War II.
The day was set in the imaginary village of Combourwick, where the children experienced school life in the morning and then shopkeepers and shoppers (evacuees) in the afternoon.
It was a fabulous day and a great opportunity for the children to experience life on the Home Front.
A very BIG thank you to the Year 6 family members who helped as without them we wouldn't have been able to run the afternoon activities.
- Max's mum
- Bobby's mum and grandma
- Noah's mum
- Daisy's mum
- Sophia's grandpa
Please enter some content for your news story here.