Singing Christmas songs at Waitrose!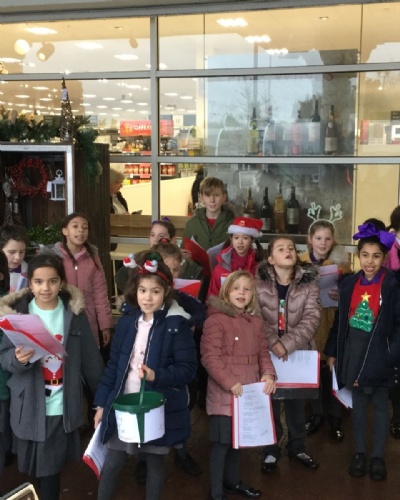 Today, our choir created a festive atmosphere at Waitrose by singing a range of Christmas songs. The children enjoyed singing songs for our community and in the process raised just over £79 for Downsway! Well done to all the children in choir - you were superb.
Thank you to Miss King and Mrs Preston for organising this opportunity, the parents who supported this event and thank you to Waitrose for their generosity with providing the children with biscuits and hot chocolate afterwards.