Shoebox Appeal - thank you!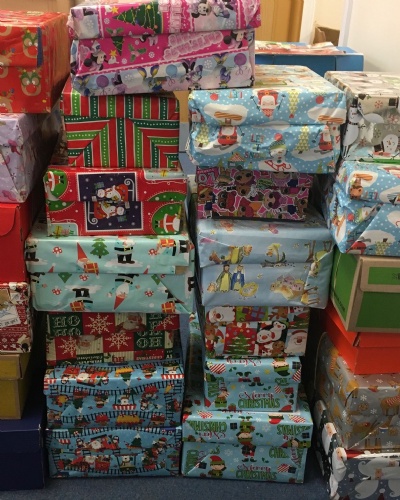 Thank you very much to all the families and staff who donated a Christmas shoebox for our recent collection. The children receiving them will certainly appreciate the kindness and generosity of the Downsway community. Thank you!
Mr Grover & Miss Rackley has taken all the shoeboxes to the drop-off point ready to be delivered for Christmas.