Triathlon Team - Well done Downsway!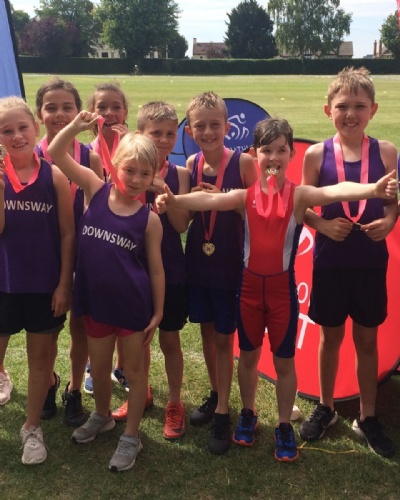 A selection of Downsway pupils from Years 4 & 5 took in a mini triathlon event organised by the Triathlon Trust at Queen Anne's School in Caversham.
The children embarked on the three stages (swimming, cycling and running) with great enthusiasm and had fun. We are incredibly proud of them all.
It was a superb opportunity for them to try out a new sporting event too.
Thank you to the staff and parents who made this event possible. We couldn't do it without your support - thank you very much!