Cricket World Cup Match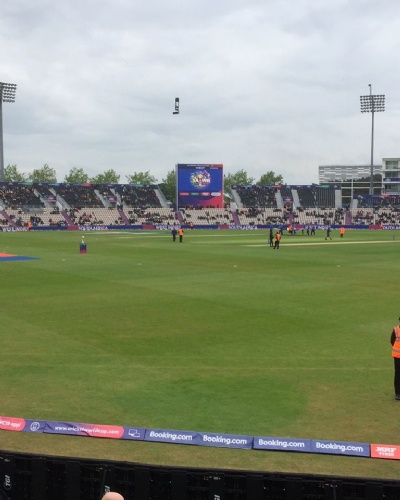 35 children visited the Hampshire Bowl in Southampton yesterday to watch a cricket match as part of the cricket world cup - South Africa v West Indies. Unfortunately the weather wasn't great due to all the rain, however the children did manage to watch some cricket before the game was abandoned. Despite the British summer weather, the children enjoyed the experience and had fun!
Thank you to Mr Bolton, Mrs Preston and our three parent helpers, Mr Elphick, Mr Panting and Mr Hickman who accompanied the children to this event.