Science Week Round- Up!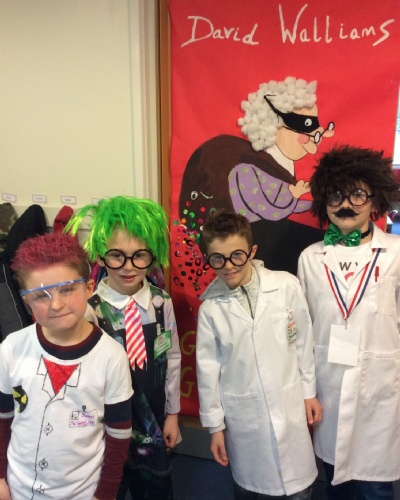 What a great week of additional science activities at Downsway for Science week 2019! Please have a look at the selection of photos.
Events included;
Sublime science workshops for every class
Year 5 science visit to Denefield
Science Inter-house competitions – more information below
Year 1 trip to Lookout Discovery centre
Science session carousel where each class received two session sessions led by different teachers within the school
Scientist dress up
Science Inter-house competition results – winning house:
Foundation Stage: Furthest travelled vehicle = Warbreck
Year 1 & 2: Tallest tower = Year 1 & Year 2 Cotswold
Year 3 & 4: Furthest paper plane = Year 3 Longleat & Year 4 Warbreck
Year 5 & 6: Parachute most effective for protecting an egg fall! = Year 5 & Year 6 Longleat
A big thank you to Mr Edwards, our Science Leader for organising Science week and to all the staff for making the week engaging and fun for all the children at Downsway.