Great day with James Carter!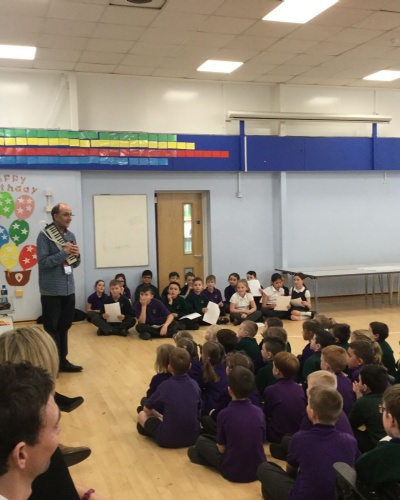 Today, James Carter, our writer in residence was at Downsway for his first visit. He delivered assemblies, spent time in classes running workshops and also worked with children on their poetry writing skills. We ended the day with a 'finale' in the hall where each year group had an opportunity to share some of the poems they had written.
A great day was had by all and we are very much looking forward to day 2 in March!